Alfred Publishing
Guitar World: Jimi Hendrix Playing Secrets - Aledort - Guitar - DVD
---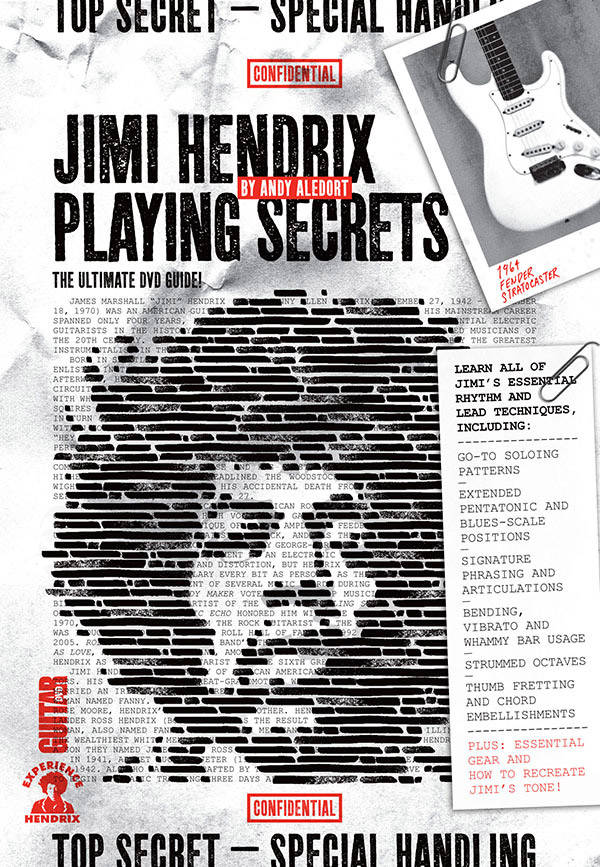 The Ultimate DVD Guide!

Author: Andy Aledort
Format: DVD
Instrumentation: Guitar
Level: Intermediate

Learn all of Jimi Hendrix's essential rhythm and lead guitar techniques, including his go-to soloing patterns, extended pentatonic and blues-scale positions, signature phrasing and articulations, string bending, vibrato and whammy bar usage, strummed octaves, thumb fretting and chord embellishments, plus essential gear and how to recreate Jimi's tone!
There are currently no reviews for this product. Be the first to write one!