GHS Strings
M3070 Brite Flats Electric Bass Strings - Short Scale, Regular
---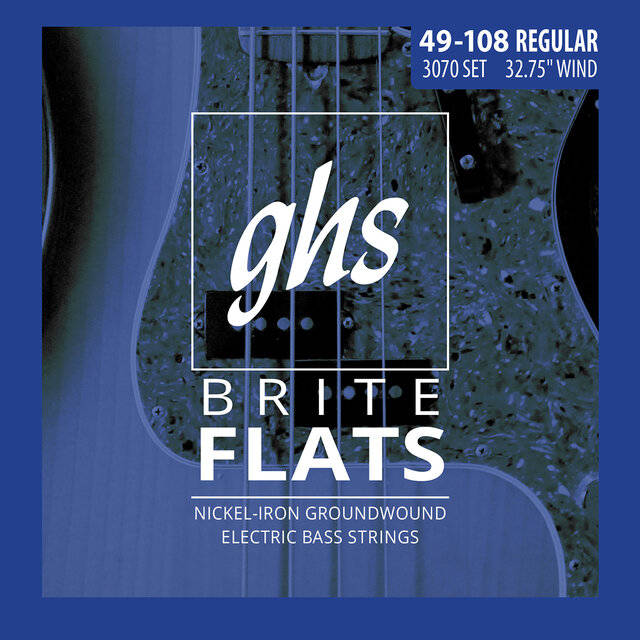 Nickel-iron Groundwound Electric Bass Strings

When you are looking for "Motown with an Attitude," GHS Brite Flats™ fill the void. Made with nickel-iron alloy in the same manner as standard roundwound strings, the final cover is precisely ground after the string is completed, leaving a smooth finish. The end result is a string that feels like a flatwound, but has the bite and definition of a roundwound.

• Model: M3070
• Regular (32.75" winding)
• Short Scale
• Gauges: 049-108

There are currently no reviews for this product. Be the first to write one!