Alfred Publishing
Guitar World: Dale Turner Presents Secrets of the Great Acoustic Songwriters - DVD
---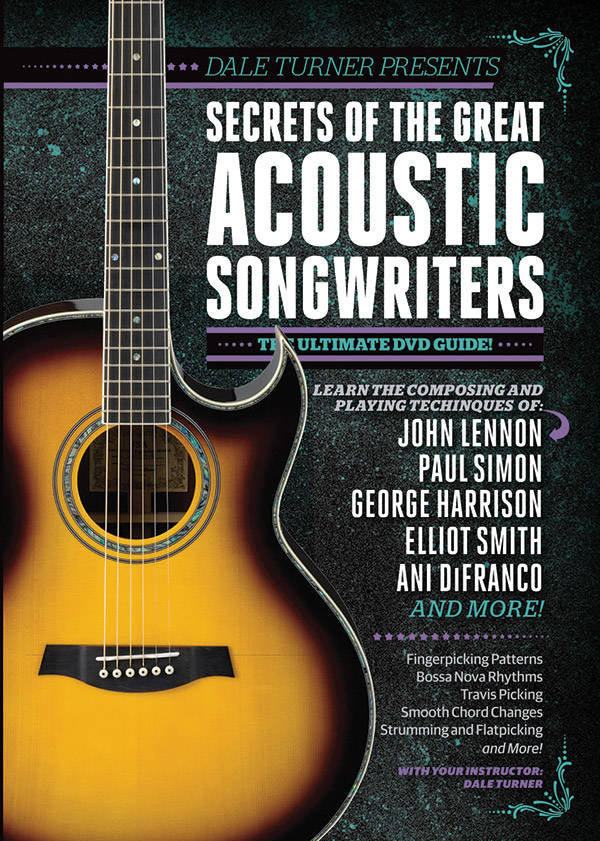 The Ultimate DVD Guide!

Author: Dale Turner
Format: DVD
Instrumentation: Guitar
Level: Intermediate

In this ultimate DVD guide, Dale Turner goes over fingerpicking patterns, bossa nova rhythms, Travis picking, smooth chord changes, strumming and flatpicking, and more! Learn the composing and playing techniques of John Lennon, Paul Simon, George Harrison, Elliot Smith, and Ani DiFranco.
There are currently no reviews for this product. Be the first to write one!