Avid
Pro Tools with Annual Support and Upgrade Plan
---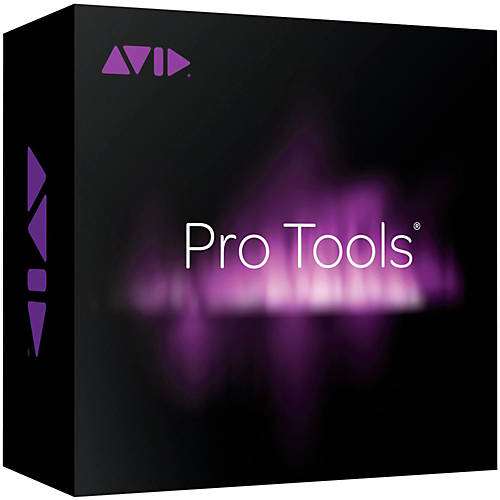 Product Videos :
YouTube Video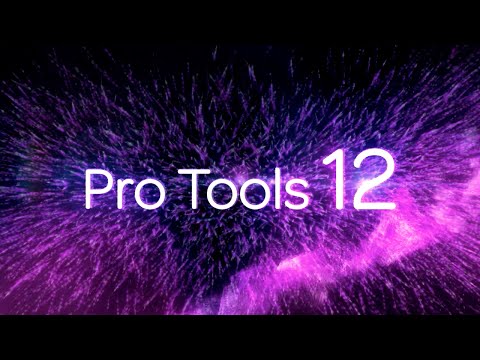 This product is no longer available.
Avid Pro Tools 12
- Retail Licence with Annual Upgrade and Support Plan
- Includes Activation Card and iLok
- Product Code 9935-66068-00

Avid Pro Tools 12 provides everything you need to compose, record, edit and mix audio compositions. Pro Tools is the audio industry's most powerful digital audio workstation (DAW). With an ultra-efficient audio engine that supports 64-bit performance, musicians and audio producers can create without boundaries. Pro Tools work at the speed of your creativity, so you can take on the most demanding, complex audio sessions with the best sounding mixes possible. Pro Tools 12 also sets the stage for concurrent, shared audio session with Avid Cloud Collaboration and offers access to professional audio and video venue at Avid Marketplace. Avid now offers more flexibility to access Pro Tools 12 in more ways than everthrough a low-cost subscription or complete ownership.

Pro Tools licenses also include a full year of Pro Tools support and feature upgrades.

Pro Tools Standard Features: Audio Production Must-Haves

• Re-built Avid Audio Engine boosts plug-in and virtual instrument performance, and optimized processign of host for AAX
• Support for 64-bit architecture, offers increased space for memory and heightens functionality
• Expanded metering
• Provides offline bounce, faster than real-time online bounce - speeds up stem and mix deliveries
• Integrated Avid Video Engine, sync your audio efficiently and accurately with video
• Intuitive interface, easy to use
• Retina support
• Automate while recording

Compose with Pro Tools Features:

More power and performance
With the redesigned Avid Audio Engine and 64-bit performance, you get multiple times the processing power of previous versions of Pro Tools on the same hardware configurations. Add epic numbers of virtual instruments and effects to create bigger, richer sounding, and more complex mixes.

Loop and punch
Create a seamless performance from multiple takes. Let your spontaneity shine with Loop recording and comp together your best takes. Or use QuickPunch to quickly replace any questionable section with a better performance.

Virtual Instruments
Easily create parts for practically any musical instrument using great-sounding virtual instruments, a MIDI keyboard/controller or your mouse, and the built-in Avid Pro Tools MIDI Editor. Get started fast with the included virtual instruments and audio loops, and expand your arsenal with AAX virtual instruments from Avid and third-party audio designers.

Full MIDI and notation tools
Compose and edit virtual instruments and MIDI performances with the MIDI Editor. Or compose music using notation tools in the built-in Sibelius Score Editor. You can even export sessions as Sibelius (.sib) files for further finessing in Sibelius.

Collaborate on projects from other apps
Collaboration has never been easier. With Avid Pro Tools, you can exchange sessions with any Pro Tools user or studio. Or work on projects created in other audio and video softwareincluding Media Composer , Logic, Cubase , and other third-party appsright in Pro Tools.

Edit with precision
Shape and fine-tune your music and audio with professional, sample-accurate editing with Pro Tools. Create a flawless performance by comping together tracks. Speed up editing and mixingClip Gain with the Smart Tool. Add smooth transitions with crossfades. Everything you need to perfect your tracks is available right from within a single Edit window.

Mix your audio to get the sound you want
Now, you can polish mixes with over 60 included effects, sound-processing and utility plug-ins. From high-quality reverbs, EQs, and compressors, to guitar amp emulators, surround sound fold-down, and channel strip dynamics, you have everything you need to create professional mixes. Want more? Browse the in-app Avid Marketplace to find the AAX plug-ins you need.

System Requirements and Compatibility with Pro Tools 12 Software:

For optimal performance and reliability, be sure that your computer or laptop meets the following minimum system requirements.

Mac:

• Intel Mac with Mac OS X 10.8.5 or later
• Intel Core i5 microprocessor
• 4GB RAM (8GB or more required for video playback)
• Internet connection for installation
• 15GB disk space for installation
• USB-port for iLok 2 authorization
• USB-port, FireWire-port or Thunderbolt-port for CoreAudio-supported audio device
• Supports AAX plug-ins in Pro Tools

Windows:

• Intel PC with Windows 7 64-bit (Home Premium, Professional and Ultimate Editions) or Windows 8/8.1 (Standard and Pro Editions)
• Intel Core i5 processor
• 4GB RAM (8GB or more recommended)
• Internet connection for installation
• 15GB disk space for installation
• USB-port for iLok 2 authorization
• USB-port or FireWire-port for ASIO, WDM and MME-supported audio device
• Supports AAX plug-ins in Pro Tools

Additional Requirements:

• iLok 2: Original iLok 1 not supported
• Audio Drive Requirements: One or More Hard Disk Drives Dedicated for Audio Record and Playback
• System Hard Drive: Minimum 15GB free space on startup drive required for Pro Tools installation
• Graphics Card: Dedicated Graphics Card highly recommended
• Audio File Type & Session Support:
- Supported: BWF, AIFF, MXF
- Not Supported: SD2 audio files and Pro Tools 4.x sessions and lower
- Pro Tools 10.3.6 or higher (Mac) will automatically convert SD2 audio files to compatible audio files
Youtube video product demo
There are currently no questions for this product.
There are currently no reviews for this product. Be the first to write one!