Pipistrelle Music
Shadowing Bach: Studies for Baroque and Modern Flutes - Bach/Melville - Book
---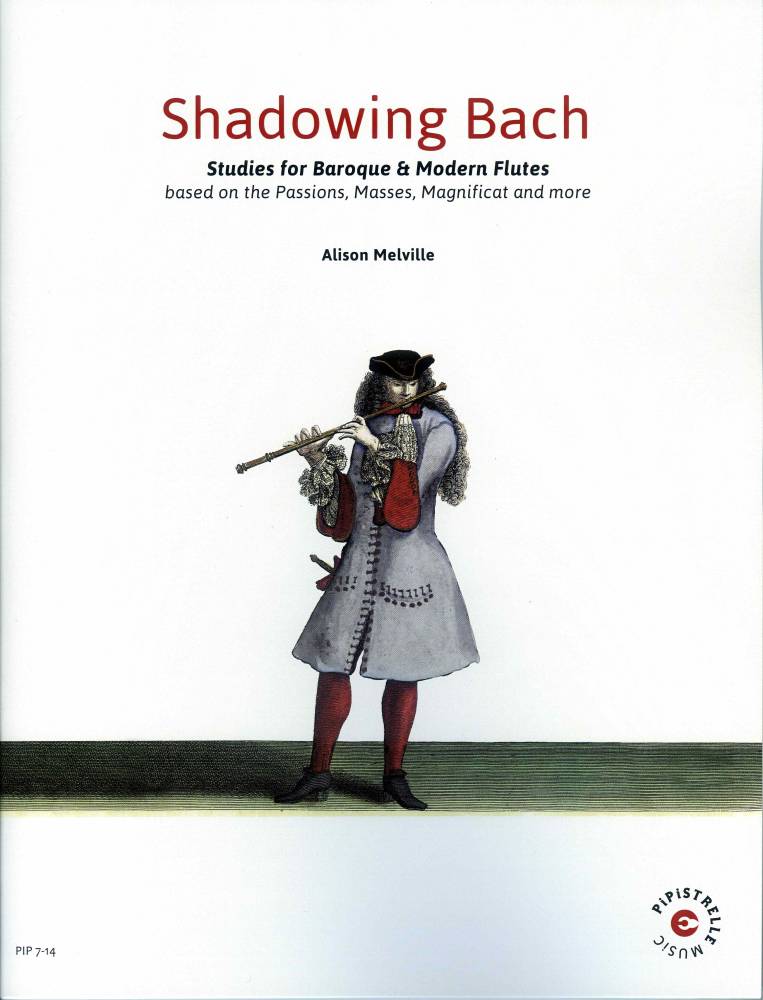 Composer: Johann Sebastian Bach
Author: Alison Melville
Format: Book
Instrumentation: Flute

Flutists usually discover the delights and challenges of J.S. Bachs writing for their instrument through his sonatas and solo obbligato parts, and receive little warning of the abundant demands of his orchestral music. Besides technical exercises and study of the actual excerpts, there's little material to help flutists develop the particular skills required for these uniquely thorny flute parts. These studies were created by Alison Melville to provide material to help players prepare for Bach's orchestral writing, and to add to the relatively small amount of etude material available for Baroque flute.

Exploring elements of the flute parts from the St. John and St. Matthew Passions, the Magnificat, the B Minor Mass, Christmas Oratorio and the Mass in A, these studies offer players of historical and/or modern flutes a useful tool for the development of technical facility, good intonation and aspects of Baroque playing practice. Many of the studies are also playable on alto recorder.
There are currently no reviews for this product. Be the first to write one!