ABRSM
How to Use Voice for Life - Book
---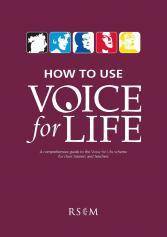 Additional Photos: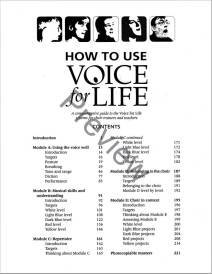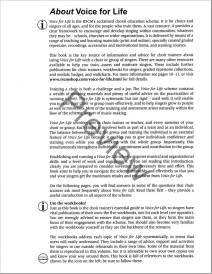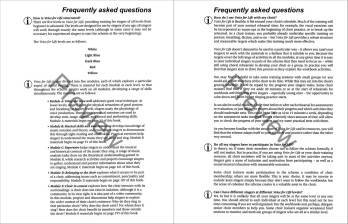 A Comprehensive Guide to the Voice for Life Scheme for Choir Trainers and Teachers
How to Use Voice for Life
is a comprehensive guide to the RSCM's acclaimed Voice for Life scheme. Written with choir trainers and directors in mind, it contains everything necessary to help singers get the most out of their Voice for Life choral experience.
How to Use Voice for Life
supports all aspects of the scheme and its resources. Together with its companion volume,
The Voice for Life Guide to Musicianship,
it provides both a complete guide to training and assessing singers, and a generous source of technical and practical advice for anyone helping choral musicians to reach their full potential.
How Voice for Life works
There are five levels in the Voice for Life scheme, for singers of any age from beginners through to advanced singers, starting with a preparatory level for brand new, inexperienced singers.
White (preparatory level)
Light Blue
Dark Blue
Red
Yellow
White Level
The preparatory White Level for new singers (ie, probationers/trainee choir members, both 
children and adults) introduces and assesses very basic choral skills and understanding.
On completion of this preparatory level, the singer is admitted as a full member of the choir, and there is an RSCM Chorister's Admission Card that can be given to mark this special occasion. 
There is also a Voice for Life White Lapel Pin that can be awarded to acknowledge formally 
the singer's achievement. For robed choirs, it may also be your custom to award a surplice at this stage. Some choirs also choose to present singers with the Voice for Life Choristers Companion on joining the choir.
Light Blue, Dark Blue, Red and Yellow levels
Once the singer has become a full member of the choir, they move on to the four main levels of Voice for Life: Light Blue, Dark Blue, Red and Yellow. At each level of Voice for Life there are graded targets which are assessed informally by the choir trainer or teacher. Once a singer has completed the necessary training for that level, reached the targets and finished their workbook they can be awarded their RSCM Voice for Life medal and the appropriately coloured ribbon (for robed choirs) or coloured lapel badge (for non-robed choirs). The singer then moves on to the next level.
There are currently no reviews for this product. Be the first to write one!