Heritage Music Press
Ten To Teach Form - Various Authors - Teacher Book/CD
---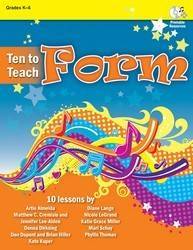 Additional Photos: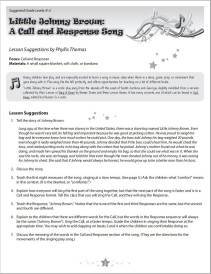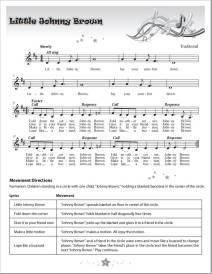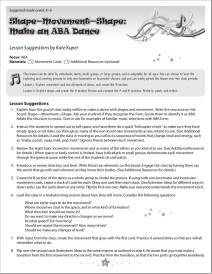 Authors: Artie Almeida, Matthew Cremisio, Jennifer Lee-Alden, Donna Dirksing, Brian Hiller, Don Dupont, Kate Kuper, Diane Lange, Nicole LeGrand, Katie Miller, Mari Schay, Phyllis Thomas
Format: Book and Audio/Data CD
Version: Classroom Teacher Book
Level: Grades K-6
This collection of ten lessons by veteran music educators will get your students out of their seats and engage them in music-making activities targeting the elements of form. From singing games to composing variations on their recorders and responding to form with parachutes, this collection covers call and response, theme and variations, repeat signs, D.C. al Coda, rondo, and ABA form.
Contents:
Little Johnny Brown Phyllis Thomas
Shape--Movement--Shape Kate Kuper
Sing a Song of Sixpence Don Hiller
We're Sailing Down the River Mari Schay
Research Rondos Nicole LeGrand
Nursery Rhyme Rondo Diane Lange
Bugler's Holiday Artie Almeida
The Waves of Theme and Variation Katie Miller
Twinkle, Twinkle, Little Star: Varying the Theme Jennifer Cremisio
Joshua Fit the Battle of Jericho Donna Dirksing
There are currently no questions for this product.
There are currently no reviews for this product. Be the first to write one!