Oxford University Press
Junior Voiceworks 1: 33 Songs for Children - Stannard - Book/CD
---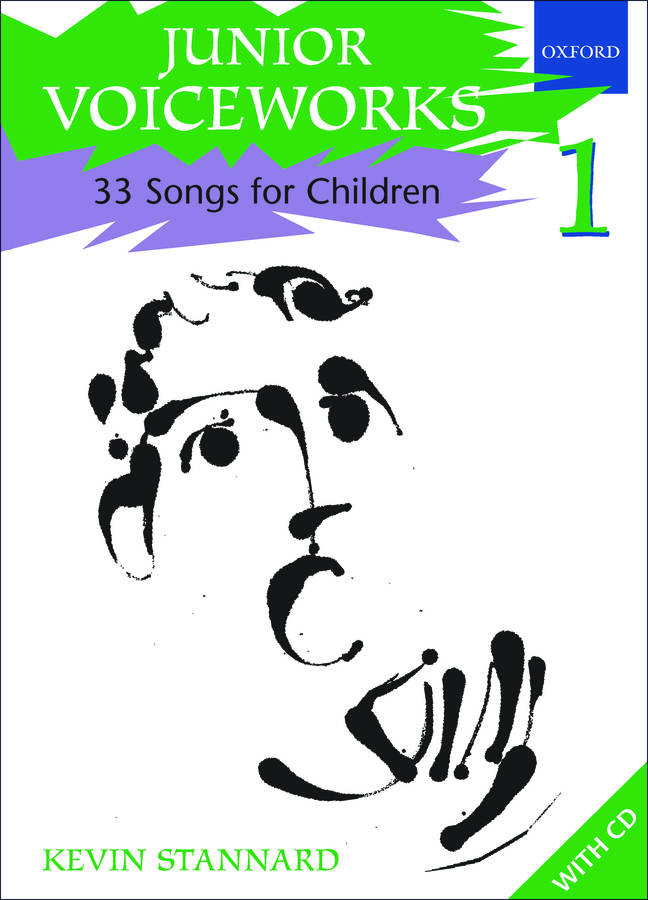 Additional Photos: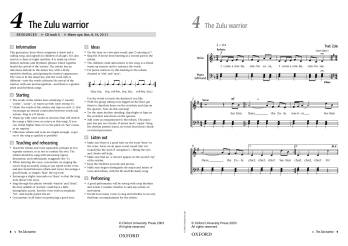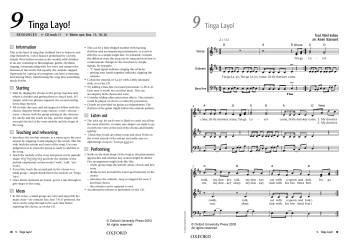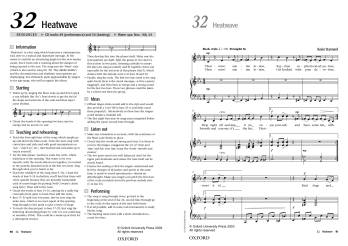 Author: Kevin Stannard
Format: Book and CD
Voicing: Unison, 2pt, 3pt
Junior Voiceworks
is a wonderful collection of songs for children. Presenting 33 singable songs, from simple unison to 2 and 3 parts, this is a fabulous and accessible resource to motivate and energize young singers. With a CD and supporting teaching notes,
Junior Voiceworks
is a complete handbook for singing for all teachers and choir leaders.
33 singable songs, from simple unison to 2 and 3 part
Ideal for KS2, schools choirs, area choirs, and all young singing groups
Vast range of repertoire: traditional songs from around the world, many in fresh arrangements, contemporary songs, brand new songs, old favourites, canons, and much more
Folksongs, jazz songs, funny and sad songs, gentle songs, spooky songs, songs on all topics, songs to celebrate and inspire
Warm ups and practical ideas on rehearsing
Playable, characterful piano accompaniments; some songs with guitar accompaniment
A complete lesson or rehearsal plan for each song
Links to the National Curriculum
Kevin Stannard -
Kevin taught music in Oxfordshire schools for ten years before moving to Wolverhampton University in 1995, to train primary music specialists. He is currently Course Leader for the Music degree, and also teachers on the Popular Music and Masters programmes, as well as directing the University and Chamber Choirs.
Table of Contents:
A cat called Alexander
A tall story
Bilbo's riddle
Blue Brother Jake
Bluesprint
Calypso
Canon in the snow
Dreamer
Duck dance
Heatwave
Hey diddle diddle
Kookaburra
Lady dressed in white
Land of the silver birch
Mi caballo blanco
Minka
Mistah Walker
Ninnananna
Now the sun is shining
O shepherd
Ocean commotion
Peanut vendor
Pizza Hut
Scoo be doo song
Simple melody
Skye boat song
The highwayman
The orchard green
The osprey
The Zulu warrior
Tinga Layo!
Two chants - Fifteen men, Old Abram Brown
Under the lemon tree
There are currently no questions for this product.
There are currently no reviews for this product. Be the first to write one!