Oxford University Press
The Miracle of the Spring - Chilcott - SATB
---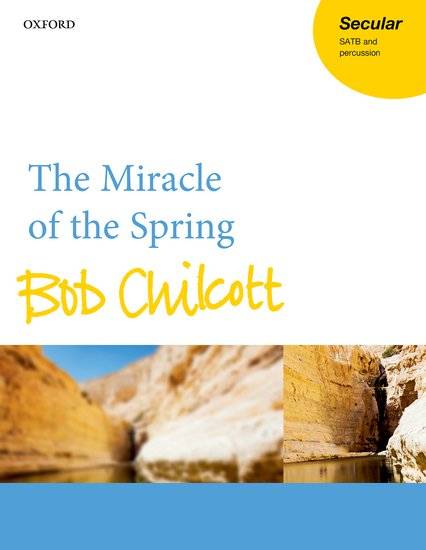 Additional Photos: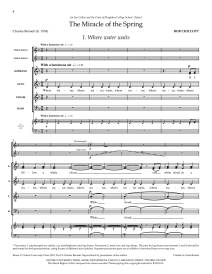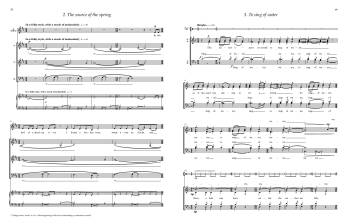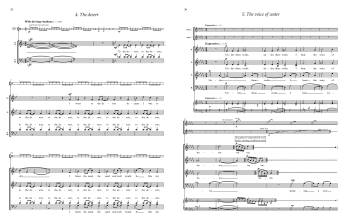 Composer: Bob Chilcott
Format: Choral Octavo
Voicing: : SATB a cappella & percussion
Orchestration: Percussion 1 -- glock (or similar) and log drums. Percussion 2 -- mark tree and log drums
This powerfully evocative and uplifting work celebrates the pursuit, and eventual discovery, of water. Brimming with freshness and vitality,
The Miracle of the Spring
encompasses an array of moods and styles that perfectly convey the essence of Charles Bennett's text, from the relentless rhythmic motifs depicting the parched landscape to the flowing aleatoric fragments suggesting the gushing of the spring. The simple percussion parts for glockenspiel, mark tree, and log drums add texture and drive to the a cappella voices and may be performed by two choir members or separate percussionists. Imbued with rich harmonies, infectious rhythms, and unforgettable melodies, this piece will leave both choir and audience feeling inspired.
Duration: 12 mins
Contents:
Where water waits
The source of the spring
To sing of water
The desert
The voice of water
There are currently no questions for this product.
There are currently no reviews for this product. Be the first to write one!