Hal Leonard
Jean Ritchie's Kentucky Mother Goose - Brumfield/Ritchie - Book/CD
---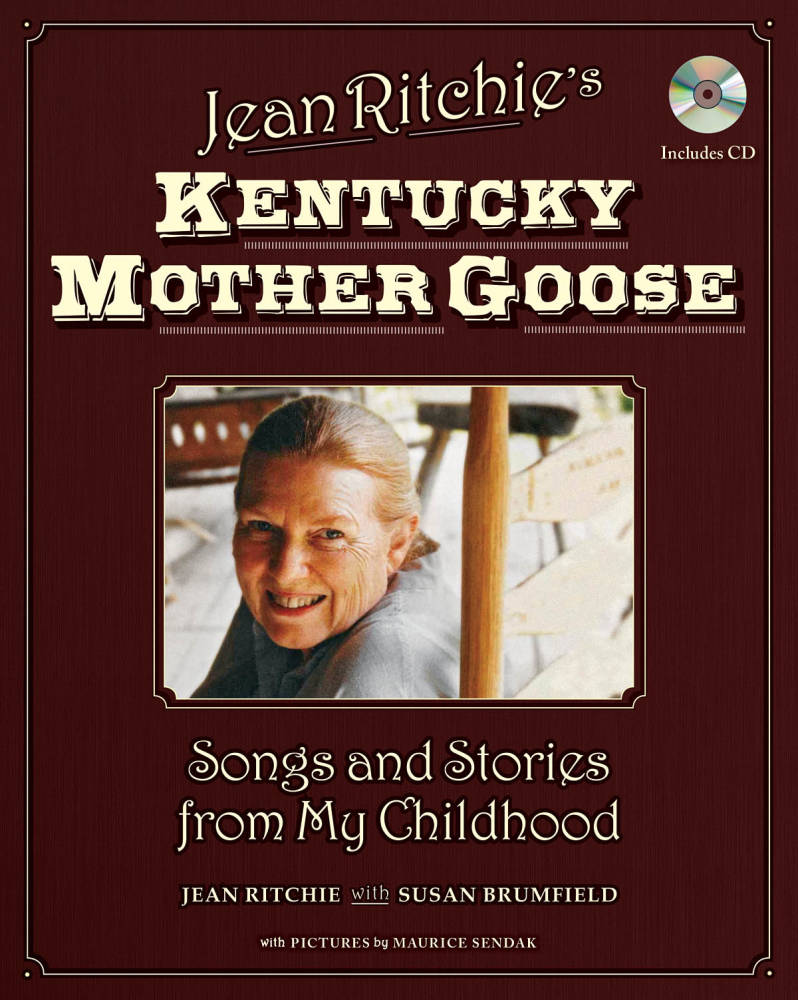 Additional Photos: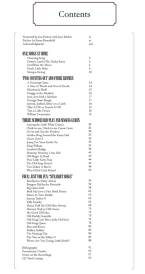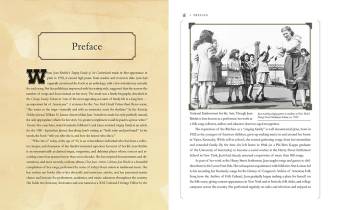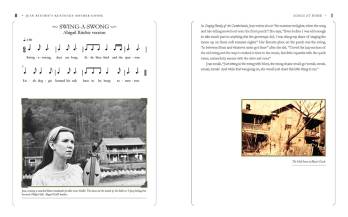 Songs and Stories from My Childhood

Authors: Susan Brumfield, Jean Ritchie
Format: Hardcover Book with CD
Version: Classroom Materials

Jean Ritchie's Kentucky Mother Goose is a collection of songs, rhymes and stories recalled by Jean from her own childhood. The youngest of 14 children in a singing family from Viper, Kentucky, she grew up surrounded by the ballads, hymns, play-party songs, singing games and dulcimer tunes that comprised the Ritchie Family repertoire. Her 1955 book, Singing Family of the Cumberlands, portrays the rich musical life of the Ritchies: Jean's mother, Abigail; her father, Balis, who taught her the dulcimer; "Uncle Jason" a prolific collector of "big ballads" and songs; and her older siblings. Now in her 90s, Jean has returned to the earliest recollections of her songs, and the stories that surround them.

In the foreword for Susan Brumfield's Hot Peas and Barley-O: Children's Songs and Games from Scotland, Jean wrote, "The next thing I'm inspired to do is to recollect and write down all my memories of our childhood songs and games. Perhaps all of you will do the same." That was the first step toward this collaboration on Jean Ritchie's Kentucky Mother Goose. The anthology contains transcriptions of the songs sung by Jean on the enclosed CD, annotations and notes on the songs, and related stories. The recordings include Jean singing for famed collector Alan Lomax in the 1940s and '50s and for Brumfield in the 2000s.

Richly illustrated with family photos from Jean's childhood, and photos by her husband, photographer and filmmaker George Pickow, this book is a fascinating window into the musical beginnings of a true American treasure.

Note: Jean Ritchie passed away peacefully on the first of June, 2015, shortly after the last draft of her Kentucky Mother Goose was completed. She spent her last days at home in Berea, surrounded by dear family members who filled the hours at her bedside singing their beloved Ritchie family songs. Jean was laid to rest beside her husband, George Pickow, in the beautiful hilltop cemetery near her family home in Viper, Kentucky.
There are currently no questions for this product.
There are currently no reviews for this product. Be the first to write one!