Hal Leonard
Guitar Setup & Maintenance (DVD)
---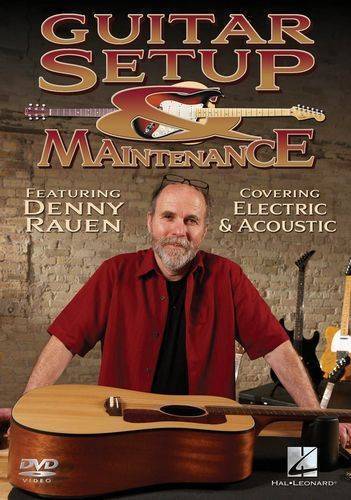 Covering Electric & Acoustic
Series: Instructional/Guitar/DVD
Publisher: Hal Leonard
Format: DVD
Author : Denny Rauen

Denny Rauen is a nationally acclaimed master luthier whose clientele includes many top musicians and collectors from around the world including Keith Richards, Buddy Guy, Leo Kottke, Roger Glover and many more. In this must-have instructional DVD, Denny personally teaches: acoustic guitar setup; electric guitar setup; jazz guitar setup; slide guitar setup; Floyd Rose setup; adjusting the truss rod; adjusting intonation; and many trade secrets! 1 hr, 58 min.
There are currently no questions for this product.
There are currently no reviews for this product. Be the first to write one!