D&A Guitar Gear
Icestand Electric Guitar Stand
---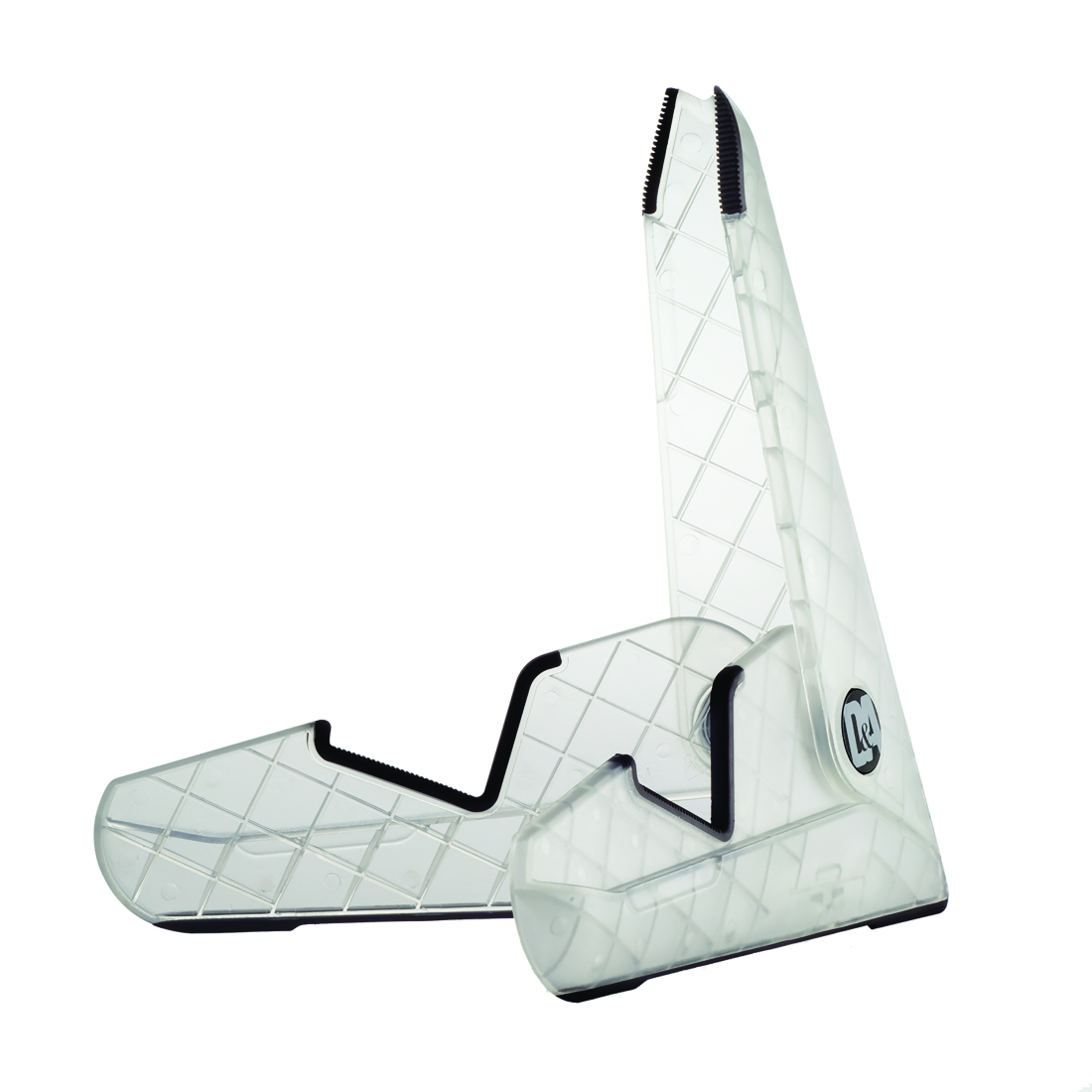 Additional Photos: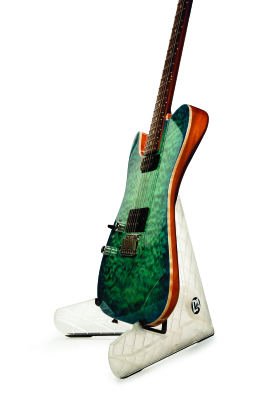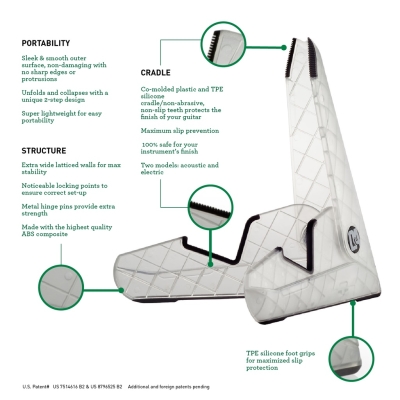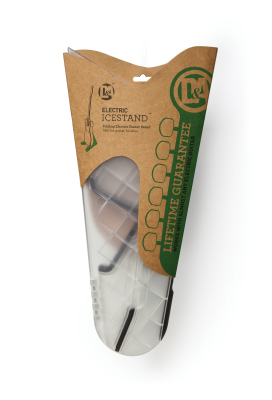 Guitar players love these BEest of Class gigstands because they are portable, reliable and really practical. Make your guitar the center of attention anywhere you go by simply unfolding the D&A ICESTAND Electric (clear version of GIGSTAND) and setting your guitar on it. You can rest assured that your guitar's finish will not be damaged in any way. Ready to leave? Fold it back into its compact shape and put it in your back pocket, guitar case, or virtually anywhere for travel.

Portable
The D&A Electric Icestand collapses in two simple steps and can be carried in a gig bag or even the back pocket of your jeans.

Insane Strength
Using a lattice ribbing and reinforced joints to make a stand so strong it can support many times the weight of any guitar ever made.

Featherweight
The D&A Icestand Electric weighs around 20 ounces, thats about the weight of a guitar cable.

Protected
A soft polymer material covers all points of contact between the D&A Icestand and your electric guitar, ensuring that your guitars finish is protected. It is safe for all guitar finishes.
There are currently no reviews for this product. Be the first to write one!