D&A Guitar Gear
Starfish+ Headlock Guitar Stand
---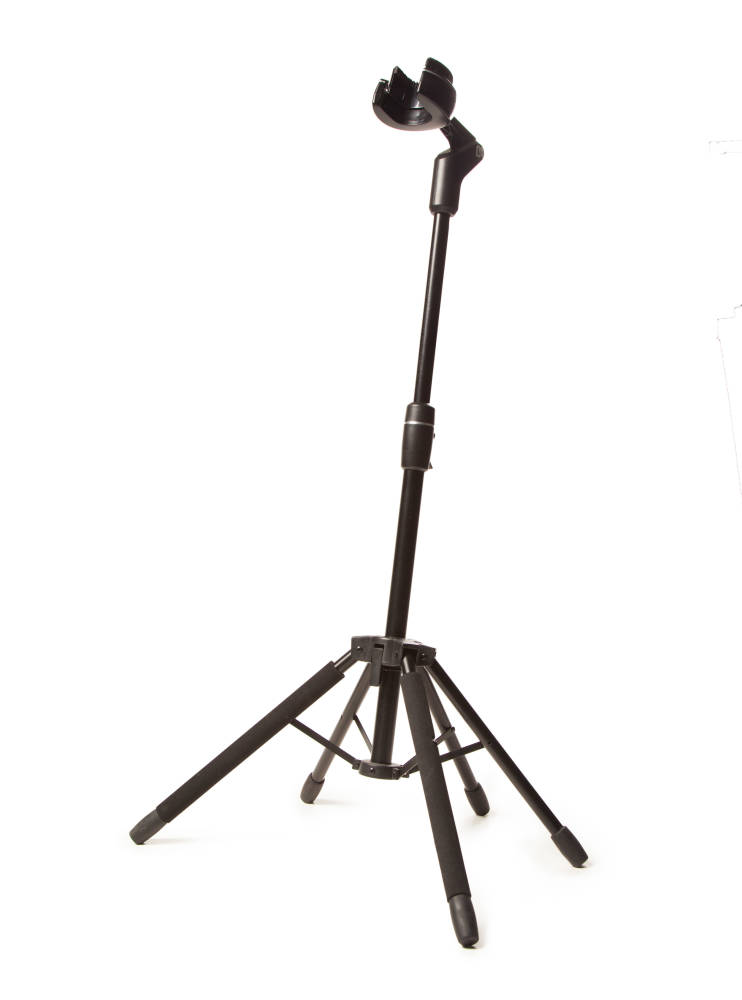 Additional Photos: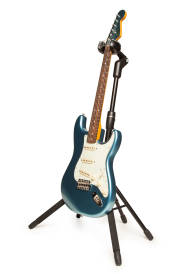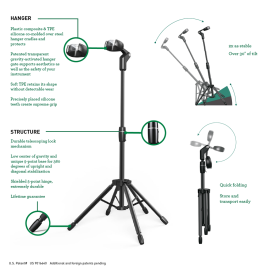 or from
$26
CDN/mo
The Starfish+ Active is the only 5 legged, gravity activated locking head floor stand on the face of the planet (patented). These safe and secure stands are for use with guitars (electric and acoustic), basses, mandolins, ukelele's, banjo's, etc, with necks up to 2 1/8".

2X as Stable
The STARFISH+ Active stand can handle the kicks punches, bumps and pushes that send competitors to the floor. While other stands fall over with only 15 degrees of tilt, the STARFISH+ stands its ground enduring over 30.

Quick Folding
Bring security with you where it matters most on the road. The STARFISH+ folds down to half its size in seconds, so you will never have to choose between security and a seedy setup again.

Safe for all Finishes
Guitars are art. The starfish treats them like it. Designed to the specifications of elite collectors, the STARFISH+ uses T.P.E. plastic to cover points of contact between the STARFISH+ and your guitar, making sure your instrument stays a masterpiece.

Locking Head
Innovative see-through gates made from bullet proof material keep your fretted friend safe and sound while displaying it as the work of art it is. Fits most guitars and basses, from classical to electric (up to 2 1/8" inches).
There are currently no reviews for this product. Be the first to write one!