Kevin Mayhew Publishing
Ready, Steady Recorder! - Watts - Pupil Book/CD
---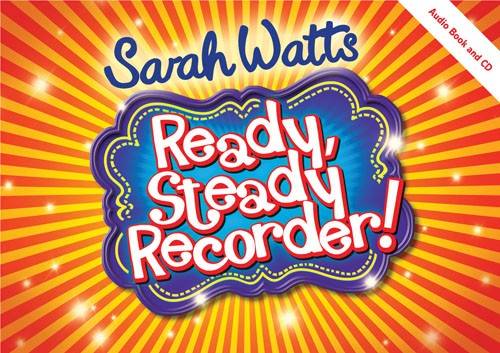 Author: Sarah Watts
Format: Book and CD
Instrumentation: Recorder

This is a colourful recorder tutor which guides children from the very beginning, including how to hold a recorder properly. Key symbols are explained at the outset and repeated throughout to encourage and aid learning. Music notes are introduced slowly and clearly, enabling good technique and musical literacy.

There are plenty of short pieces with jazzy piano or CD accompaniments at all stages, and many of them have funny words or actions. Rhythms are clapped out, musical terms and symbols explained simply and games help promote understanding, all of which make this book comprehensive yet enjoyable, easy to follow and fun!

And the best news of all is that the teacher doesn't have to be a recorder player or a musician -- just one step ahead of the children!
There are currently no questions for this product.
There are currently no reviews for this product. Be the first to write one!