Baerenreiter Verlag
The King shall rejoice HWV 260: Coronation Anthem - Handel/Blaut - Wind Set
---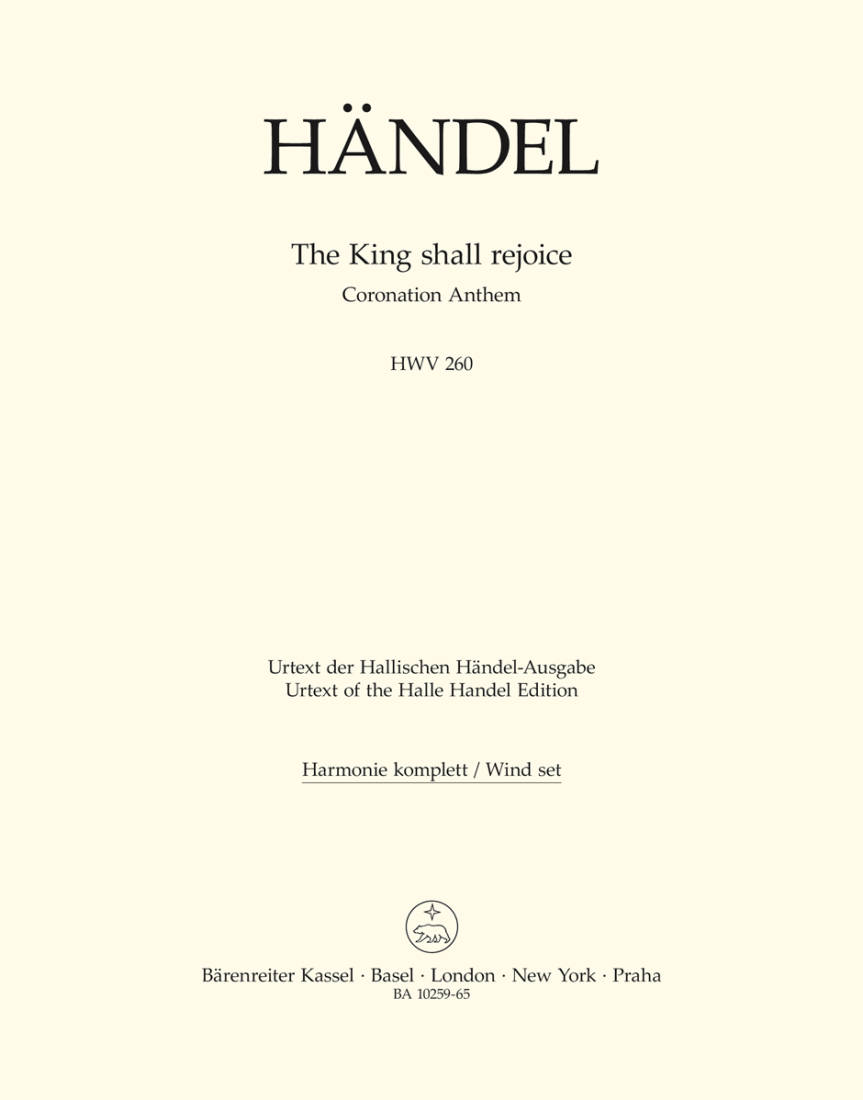 Original Price: $
64.95
CDN
Composer: Georg Friedrich Handel
Editor: Stephan Blaut
Format: Parts Set
Version: Wind Set (Instrumentation: 1. Oboe, 2. Oboe, Bassoon, 1. Trumpet, 2. Trumpet, 3. Trumpet, Timpani)
Handel Coronation Anthems in Urtext editions for the first time
Zadok the Priest
and
The King shall rejoice
are the best-known of the four coronation anthems that Handel wrote for the crowning of George II in London (1727). HWV 258 accompanied the king's anointment, HWV 260 his actual coronation.
Thanks to their festive and majestic structure befitting the occasion as well as their spacious scoring for large choir and orchestra, it comes as no surprise that motifs from
Zadok the Priest
have found their way into the official hymn of the UEFA Champions League.
The present editions by the authoritative Handel scholar Stephan Blaut are the first to offer these two anthems based on the Urtext from the "Halle Handel Edition".
Bilingual Forewords (German/English)
Idiomatic piano reductions
Based on the Halle Handel Edition
There are currently no reviews for this product. Be the first to write one!