Avid
iLok 3 USB Smart Authorization Key
---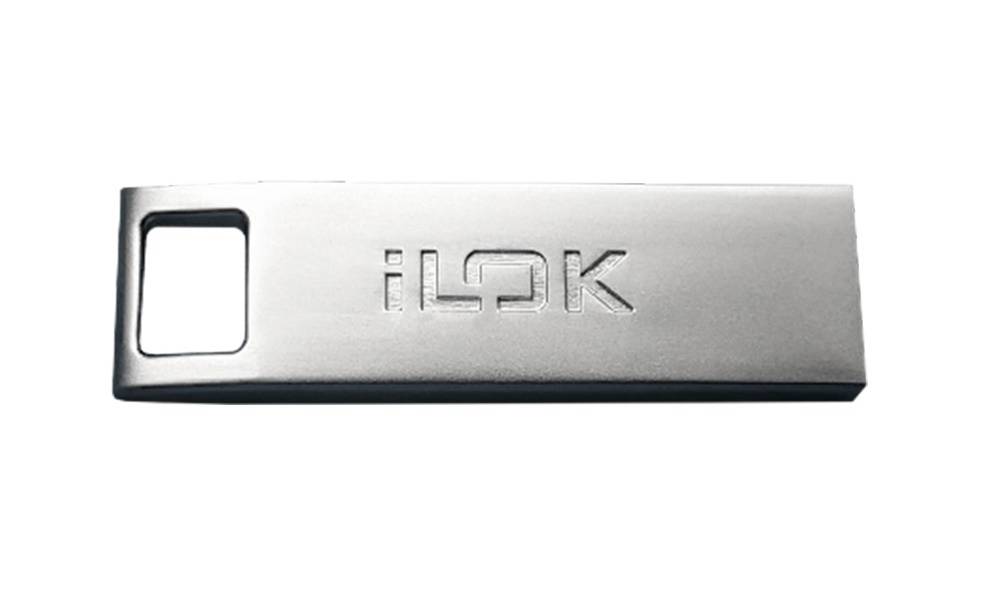 Authorize your software with the sleeker, smaller, and more secure iLock3. The all-new iLok (third generation) holds up to 1,500 authorizations--3x more than before--and delivers twice the transfer speed of the iLok 2. Plus, its one piece extruded aluminum frame won't split or crack from normal use. Whether you're purchasing your first or want to consolidate licenses from older keys, iLok makes it easy to take all of your software authorizations with you, wherever you go.

Features:

• Store up to 1,500 software and plug-in authorizations on a single iLok
• You can have any combination of older iLoks and new iLoks in your account at the same time.
• Get better security with the robust aluminum housing and wider, stronger security loop
• Measures 1.5 inches x 0.5 inches and fits into any standard USB port.
• Add and transfer licenses with a simple drag and drop using iLok License Manager
• Easily move software authorizations from one computer to another
• Verify that your iLok is connected through the glowing blue indicator light
• Never have to reauthorize software due to hardware or software upgrades or crashes
• Fully backward compatible with all iLok 2-compatible software

*Please note: This iLok does not come with any pre-authorized licenses, software, or plug-ins. If you have products that use the old-style PACE license cards, you will need to use the original iLok USB Key.
There are currently no questions for this product.
There are currently no reviews for this product. Be the first to write one!