Pender Music Publishing
Traditional Folk Songs of Newfoundland and Labrador - Pender - Recorder - Teacher Resource
---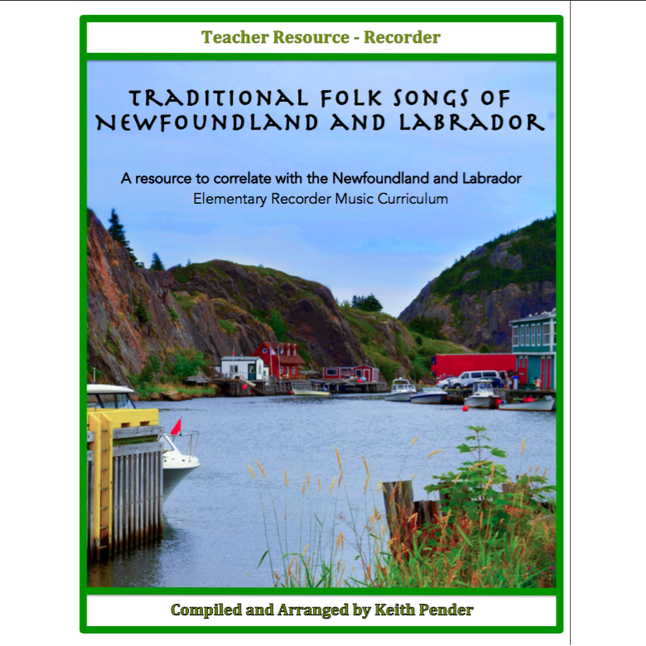 A resource to correlate with the Newfoundland and Labrador Elementary and Intermediate Instrumental Music Curriculum.
Compiled/Arranged: Keith Pender
Format: Book
Version: Teacher Resource (Recorder)
Features:
58 Pages
40 Traditional Folk Songs
Lyrics
History
Black Line Masters

3 Listening Actvities

Listening Journal
Venn Diagram for Comparing two Variants
Venn Diagram: Analayzing three Variants

5 Theory Sheets for melodic writing, harmony, and chords
Folk Song Analysis Reference
There are currently no questions for this product.
There are currently no reviews for this product. Be the first to write one!