Avondale Press
The Pines of Emily Carr - Coulthard - Score/Parts
---

Additional Photos: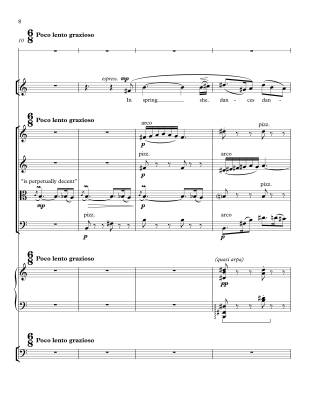 Libretto: Dorothy Davies
Composer: Jean Coulthard (1908 - 2000)
Format: Score and eight parts
Instrumentation: Narrator, alto voice, string quartet, piano and timpani
Level: Moderately difficult

The libretto, by Dorothy Davies, for The Pines of Emily Carr is fashioned entirely of excerpts from Canadian painter Emily Carr's diaries, using texts that speak of the coast, the forests, and indirectly of the peoples of the region. The score evokes the moods of the British Columbia coastal landscape and offers a meditation on an artist's life. Jean Coulthard hoped to achieve in music what Carr had done in painting.
There are currently no questions for this product.
There are currently no reviews for this product. Be the first to write one!