Dean Markley
Blackhawk Coated 80/20 Acoustic Strings Medium 13-56
---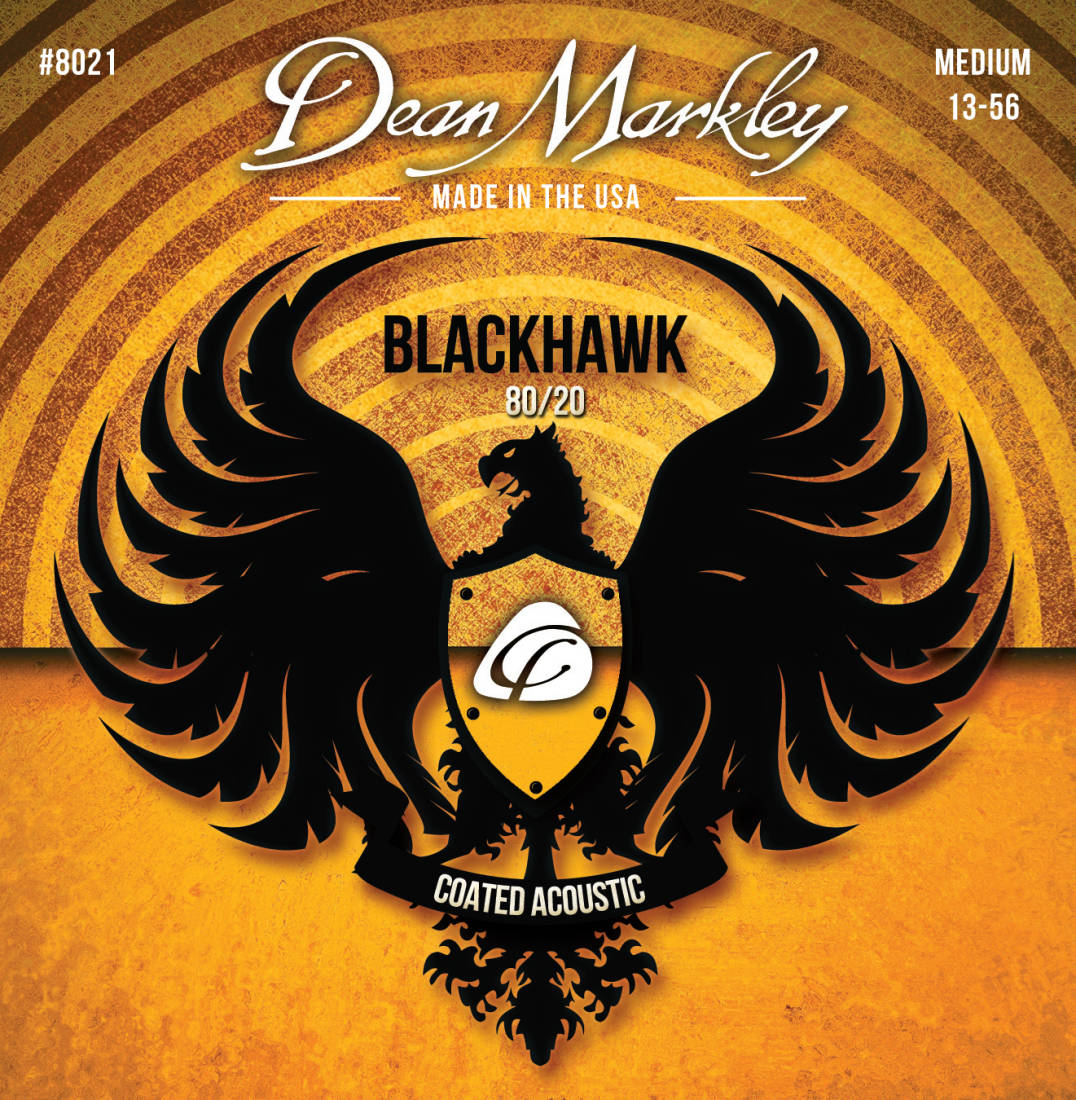 Blackhawk Coated Acoustic Strings

Dean Markley's cutting edge Blackhawk Coated Acoustic Strings deliver gorgeous, sparking tone with a warm, rich sound that simply soars. Constructed with a high carbon nickel-plated steel wire core, they are covered with an advanced, micro-thin coating that keeps them in tune and singing for up to four times longer than uncoated strings. Built to keep you playing non-stop, they're break-resistant too. Want the most transparent, inspiring playing experience every time? Blackhawk Coated Acoustic Strings will take you there.
There are currently no questions for this product.
There are currently no reviews for this product. Be the first to write one!