Schott
European Folk Songs: Easy Recorder Quartets Volume 6 - Book
---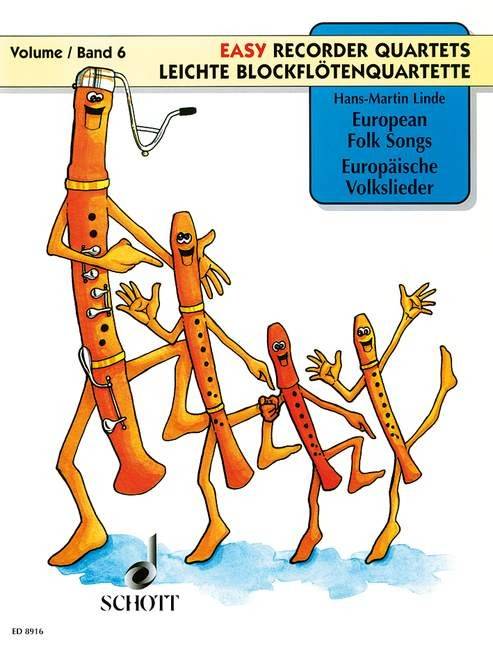 Music: Folk Songs
Editor: Hans-Martin Linde
Format: Book
Instrumentation: Recorder Quartets
This edition contains compositionally free arrangements of folksongs; quasi 'folksong fantasias en miniature' they are not to be mistaken for simple folksong arrangements. Only moderately difficult they should appeal to a wide circle of recorder lovers. Contents: Folksongs from England, Ireland, Russia, Hungary, Bulgaria, Greece, France, Spain, Portugal, Germany, Switzerland and Italy.
Song List:
Farewell and adieu (England)
Kitty of Colerain (Ireland)
In vernalis temporis (Finland)
Prigolub' jasnovo sokola (Russia)
Lement a nap (Hungary)
Placi, placi, naplaci se (Bulgaria)
O Charalambi (Greece)
Las ie n'eusse iamais pense (France)
Ay, linda amiga (Spain)
O Ceguinho (Portugal)
Mit Lieb bin ich umfangen (Germany)
Quodlibet (Germany)
Lied der Guggisberger (Switzerland)
Caterinela (Italy)
There are currently no reviews for this product. Be the first to write one!