Row Loff Productions
The Mallet Player's Toolbox - Hearnes - Book/CD-ROM
---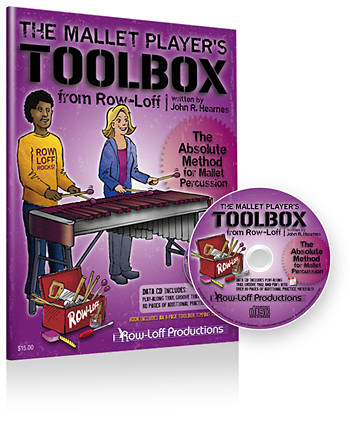 Additional Photos: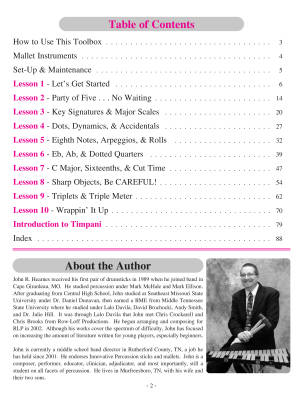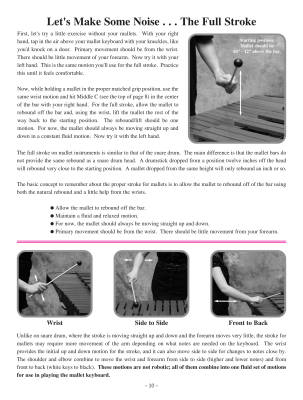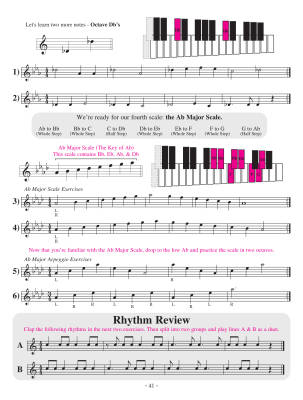 At last, the long awaited Mallet Player's Toolbox is here!
Author: John R. Hearnes
Format: Book and CD-ROM
Instrumentation: Mallet Percussion
This 88-page, 10 lesson method for mallets can be a stand-alone method or may be used in conjunction with the popular Snare Drummer's Toolbox.
Comes with a Data CD Containing:
A student PDF addendum containing a keyboard chart, more in-depth major/minor & blues scale exercises and arpeggios as well as additional lesson exercises for more practice with particular notes, rhythms, etc... Also included are two mallet parts and a timpani part for the Toolbox percussion ensemble, "Tools of the Trade", as well as additional timpani exercises.
A director's PDF addendum containing all of the solos/duets & exercises, in score form, with both snare & mallet parts that work together from both books. The "Tools of the Trade" complete score with new mallet and timpani parts.
Over 25 Play-Along-Trax that work for all mallet & snare solos/duets from the Toolbox curriculum.
Fun Groove Trax of drum-line, beat-box & rhythm section styles at various tempos to be used for more stimulating practice.
Click Trax of various tempos from 60bpm to 180bpm.
The piano accompaniment to the included solo "Justnata Sonata". Both with and without the solo mallet part.
There are currently no questions for this product.
There are currently no reviews for this product. Be the first to write one!