Editio Musica Budapest
Quartets for Flutes - Bartok/Zempleni - Score/Parts
---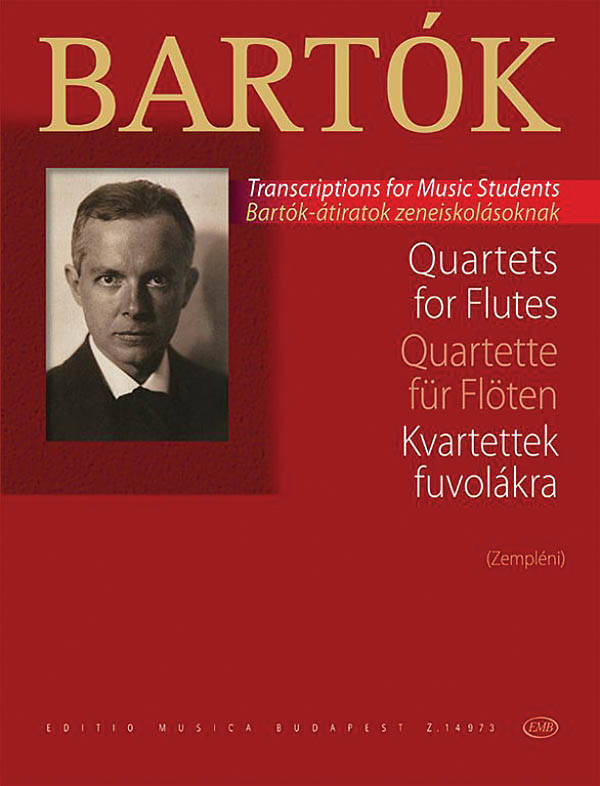 Composer: Bela Bartok
Arranger: Laszlo Zempleni
Format: Score and Parts
Instrumentation: Flute Quartet

The volume contains selected transcriptions from well-known sets that Bartok wrote for children and young people: For Children, Children's and Female Choruses, 44 Duos and Mikrokosmos. Some are based on folk melodies and some on original themes. The volume consists of 16 pieces. In nine, the bottom part is set for alto flute. The collections serve to draw music students into the realm of a great genius of 20th-century music, while concurrently introducing them to the basic techniques of playing chamber music.
There are currently no reviews for this product. Be the first to write one!