Mel Bay
A Guide to Non-Jazz Improvisation: Guitar Edition - Weissman/Fox - Guitar TAB - Book/CD
SKU: #

498535
|
Model: #

20827BCD
|





Product Reviews

0 Reviews
Write a Review
---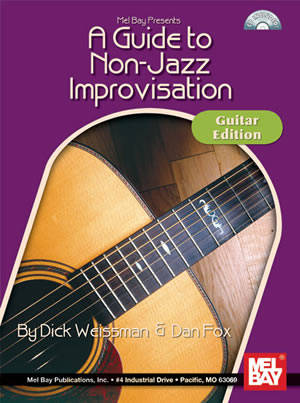 Additional Photos: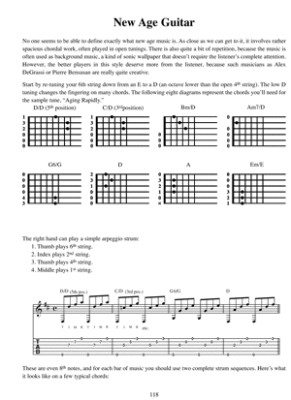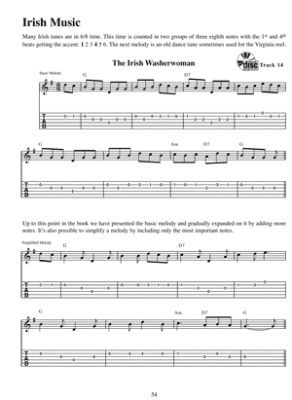 Author: Dick Weissman
Editor: Dan Fox
Format: Book and CD
Instrumentation: Guitar TAB
The non-jazz improvisation series is a concept that germinated in Dick Weissman's mind while he was attending music school. He wrote a 15-piece arrangement of the old square dance tune, Cripple Creek, and wanted the trombone to take a solo as part of the arrangement. When the trombonist kept playing a bebop solo that was totally unsuitable for the chart, Dick realized that - in addition to the many musicians who do not improvise - there are even jazz musicians who don't know how to improvise outside the limits of their own stylistic backgrounds.
Fingerstyle and flatpicking techniques demonstrate the use of the guitar as an incredibly versatile instrument that holds its own in a variety of musical genres. Various guitar tunings are included. All examples are written out in traditional and tablature notation.
Contents:
Part One: Basic Techniques of Improvisation
Chordal Improvising
Moving to Different Chord Positions
Adding Notes to the Melody: Passing Tones
Upper and Lower Neighbor Notes
First Improvisation: Expanding on a Simple Melodic Figure
Finale
Rhythmic Improvisation
Bile Them Cabbage Down
Goin' Down the Road Feelin' Bad
Sourwood Mountain
Modes, Scales, and a Mild Dose of Music Theory

The Seven Modes as Fingerboard Diagrams
Ionian Improv
Dorian Mode
Phrygian Mode
Lydian Mode
Mixolydian Mode (Old Joe Clark)
Aeolian Mode
Locrian Mode
Mixed Modes
Modes Starting on Other Notes
Minor Scales: Natural Minor
The Harmonic Minor Scale
Hava Nagila
The Melodic Minor Scale
Podmoskovnya Vyechera
Part Two: Tunes and Styles
Country and Western Music

A Walk in the Country
Country Folk Styles
Railroad Bill

Bluegrass Guitar

The Eighth of January
Little Maggie

Irish Music

The Irish Washerwoman
Rhythm Guitar Improvisation
Strumming
Rakes of Mallow

Folk Guitar
Waltzes, 3/4 time
Rock and Roll

Fifties Rock: Improvising from Chord Progression
I VI II V Chord Progression
Back to the Fifties

Country and Folk Rock
The Blues
Blues Guitar, Slide Guitar, and the G Tuning

Open Tunings: Open G Tuning
Slidin' Home

Ragtime

Raggedy Rag
Risin' River Rag

Odd Meters
li]Odd Meter Rhythm Guitar
The Other Bela
Cajun Music
Gospel
Spanish and Latin-American Music
Spanish Ears
Latin-American Rhythm Guitar
Bossa Nova
Brazen Bossa
Bossa Nova Rhythm Patterns
New Age Guitar
The Open D Tuning
Chords in the Open D Tuning
Sammy's Waltz
Jazz Waltz Rhythm Guitar
Other Tunings
Bunessan
Improvising Using Exotic Scales
Whole Tone Scale
Klezmer Music: Scales Used in Klezmer Music
Composing Your Own Music: Developing an original style
Recommended Books and Recording
About the Authors
There are currently no reviews for this product. Be the first to write one!