Cherry Lane
Rush - Legendary Licks for Drums
---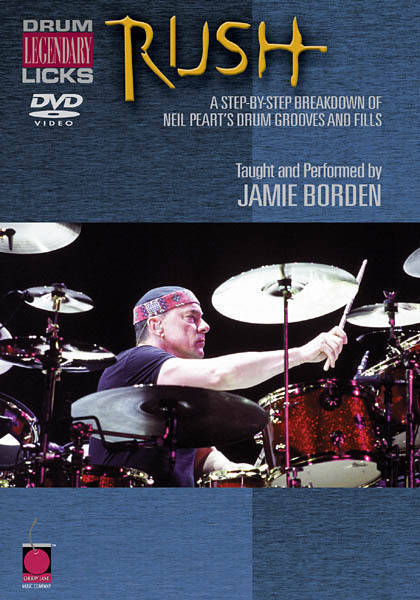 A Step-by-Step Breakdown of Neil Peart's Drum Grooves and Fills
Series: Instructional/Drum/DVD
Publisher: Cherry Lane Music
Format: DVD
Author : Jamie Borden
Artist : Rush

Learn the trademark drum grooves and fills of Neil Peart, one of the most influential rock drummers of all time, and a major force behind the distinctive sound of Rush. Jamie Borden provides in-depth analysis of 8 Rush hits: Freewill Limelight New World Man Red Barchetta Spirit of Radio Subdivisions Tom Sawyer YYZ. 1 hour, 52 min.
There are currently no questions for this product.
There are currently no reviews for this product. Be the first to write one!