G. Henle Verlag
Fantaisie-Impromptu c sharp minor op. post. 66 - Chopin/Zimmermann/Theopold - Piano - Sheet Music
---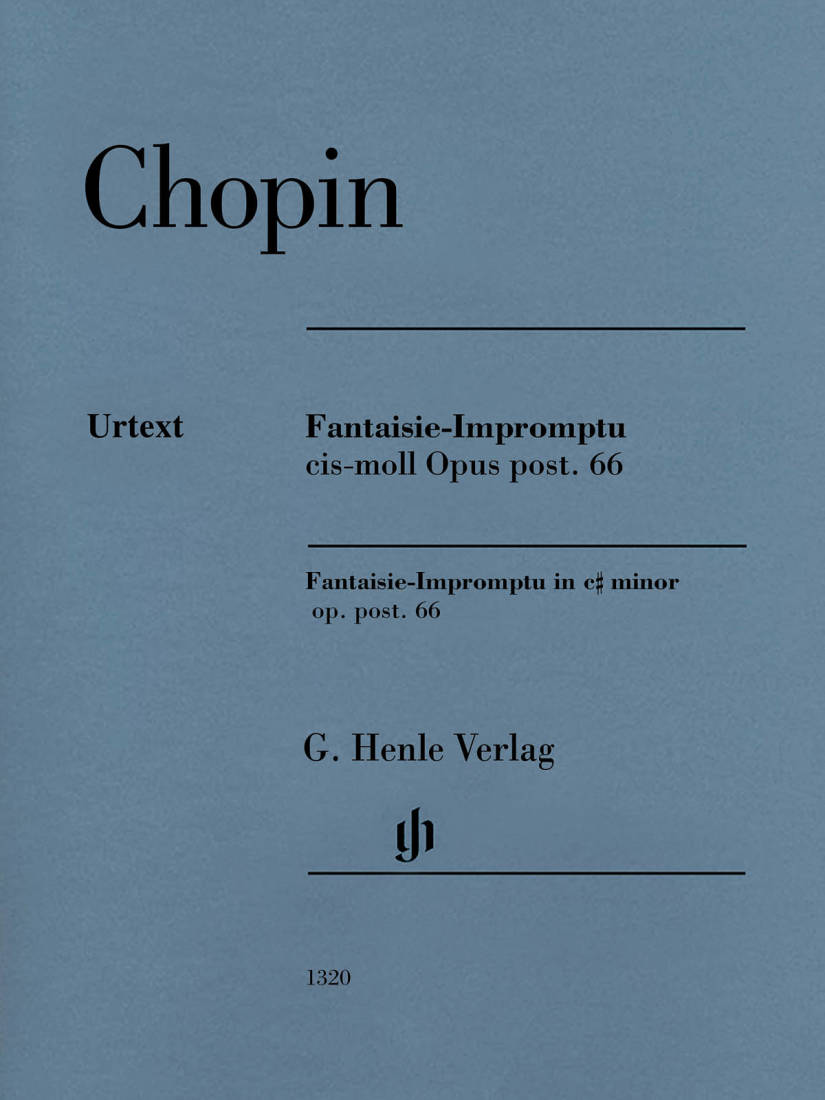 Additional Photos: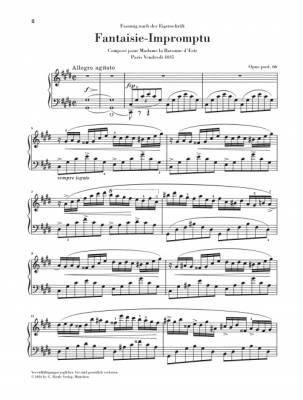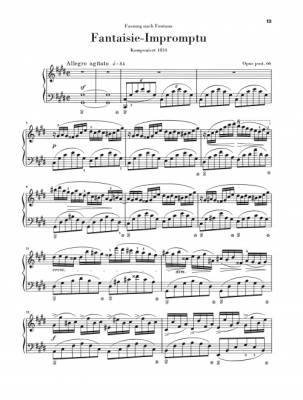 Composer: Frederic Chopin
Editor: Ewald Zimmermann
Fingering: Hans-Martin Theopold
Format: Sheet Music
Instrumentation: Piano

With Frederic Chopin's Fantaisie-Impromptu in C sharp minor, G. Henle Verlag presents a further Urtext separate issue from among the most popular works of this central composer of romantic piano music. This ear-worm is "romantic" in the best sense: stormy, iridescent cascades produced by refined rhythms surround the hymn-like melody of the middle section. It is hardly surprising that Chopin fans easily end up rhapsodizing! What is surprising, however, is that the piece, still so popular today, is untitled in the source materials, and was not published until after the composer's death. Moreover, there exist two versions; Henle prints them both in this individual Urtext edition, which makes it easier to compare them with one another.
There are currently no questions for this product.
There are currently no reviews for this product. Be the first to write one!