Baerenreiter Verlag
String Quartet E-flat major op. 127 - Beethoven/Del Mar - Parts Set
---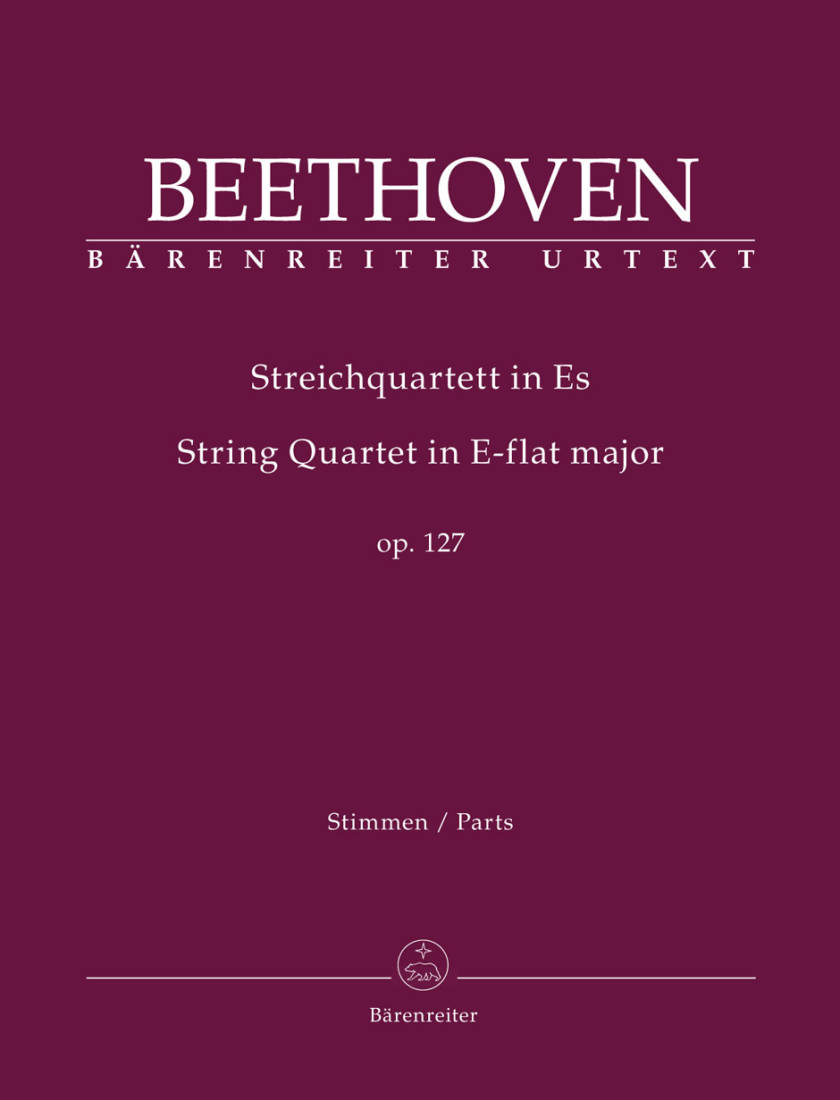 Additional Photos: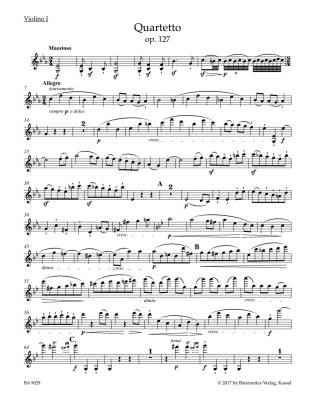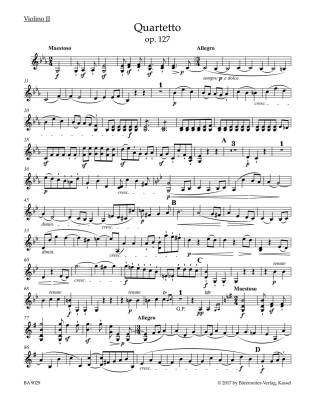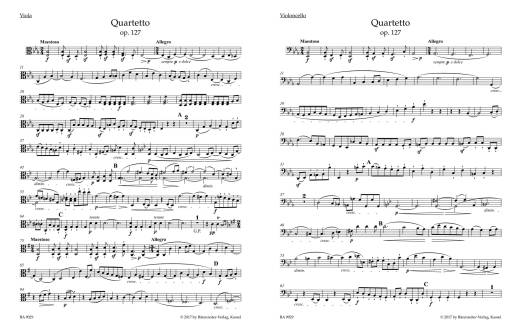 Original Price: $
43.50
CDN
Composer: Ludwig van Beethoven
Editor:Jonathan Del Mar
Format: Set of Parts (
Study Score
available separately)
Instrumentation: String Quartet (2 violins, viola, violoncello)
This new scholarly-critical edition of
String Quartet op. 127,
the first of Beethoven's late quartets, follows upon Urtext publications of opp. 18, 59, 74 and 95.
Once more the editor is the renowned Beethoven authority Jonathan Del Mar. All surviving sources have been consulted including sketches to clarify the conflicting readings in the autograph. Not only has Del Mar reconstructed Beethoven's original beaming, phrasing, articulation and length of crescendo hairpins, he has also corrected wrong notes that have taken hold in editions published over the years and has supplemented missing notes.
Urtext edition at the cutting edge of scholarship, with detailed separate Critical Commentary (Eng)
Parts ideally laid out for performance purposes
There are currently no reviews for this product. Be the first to write one!