Schott
Classical Highlights - Birtel - String Quartet/Double Bass ad lib.
---
Additional Photos: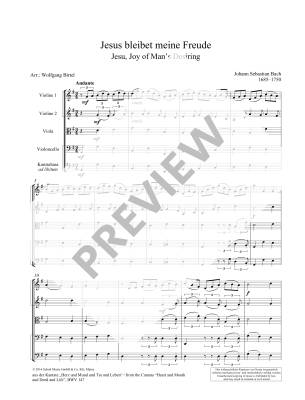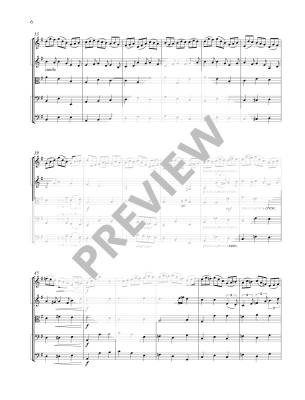 Composers: Various
Arranger: Wolfgang Birtel
Editor: Kate Mitchell
Format: Score and Parts
Instrumentation: String Quartet and Double Bass ad lib.
The Classical Highlights series presents the best-known and most popular performance pieces of the classical repertoire in arrangements for various instruments and now for string quartet. Apart from 'classic' string quartet arrangements like Pachelbel's Canon, J.S. Bach's Air, Mozart's Ave Verum, or Faure's Apres un reve, there are also some surprises, such as Recuerdos de la Alhambra by Tarrega or Debussy's Golliwoggs Cakewalk.
Contents:
J.S. Bach: Jesu, Joy of Man's Desiring
J.S. Bach: Air from: Orchestral Suite No. 3 D major BWV 1068
G.F. Handel: Alla Hornpipe from: Water Music
J. Pachelbel: Canon
W.A. Mozart: Ave verum KV 618
W.A. Mozart: Adagio B minor after KV 450
L.v. Beethoven: Menuett from: Septet, op. 20
F. Schubert: Entr'acte from: Rosamunde
R. Schumann: Reveries, op. 15/7 from: Scenes of childhood
E. Grieg: Solveigs Song from: Peer Gynt
F. Tarrega: Recuerdos de la Alhambra
E. Elgar: Pomp and Circumstance. Military March No. 1, Trio
G. Faure: Apres un reve
F. Kreisler: Love's Joy from Old Viennese Dance Tunes
C. Debussy: Golliwogg's Cakewalk from: Children's Corner
There are currently no questions for this product.
There are currently no reviews for this product. Be the first to write one!