Hal Leonard
The Blackbird Academy Foundations: Must-Know Audio and Recording Principles - Becka - Book
---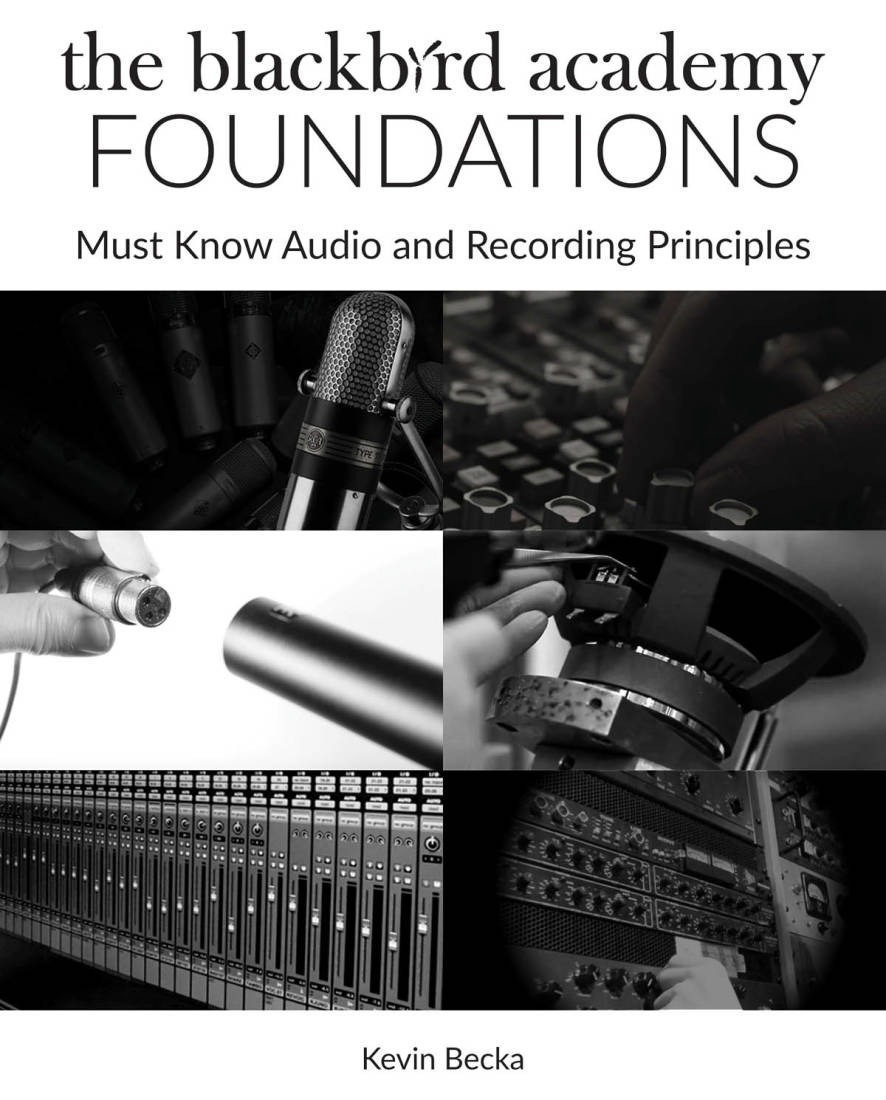 Author: Kevin Becka
Format: Softcover
Version: Pro Audio Text
The Blackbird Academy Foundations: Must-Know Audio and Recording Principles
is designed to build your music engineering and audio production skills. The principles are directed at beginners to more advanced music creators, remixers, musicians, songwriters, singers, and those curious about what it takes to record, overdub, and mix quality music. Those who aspire to music, from ages 10 and up, will gain operational skills and understanding of basic to advanced recording concepts including:
Signal flow
Microphone recognition and advanced placement
The keys to achieving great results when recording
Essential analogue and digital gear used in audio production
Using a digital audio workstation
Understanding analogue to digital, and digital to analogue, conversion
Using plug-ins and analogue processing when recording, overdubbing, and mixing
Developing software skills, such as tuning processing, editing, and mixing
Console basics and operation
Using auxiliary tracks and buses
Using shortcuts to build speed
Learning how to listen . . . and much more!
Those more advanced will also achieve benefits from reading what was written around the gear and workflow at Blackbird Studio, the world-renowned production facility located in Nashville, Tennessee. Blackbird has produced hundreds of hit records from a variety of artists, including Taylor Swift, Jack White, Martina McBride, The Black Keys, Kings of Leon, Keith Urban, Tim McGraw, and many more. Readers will learn an impressive range of valuable information only known in the inner circles of production at the heart of Music City USA.
There are currently no questions for this product.
There are currently no reviews for this product. Be the first to write one!