Alfred Publishing
Guitar World: String Theory 2 - Brown - Guitar - DVD
---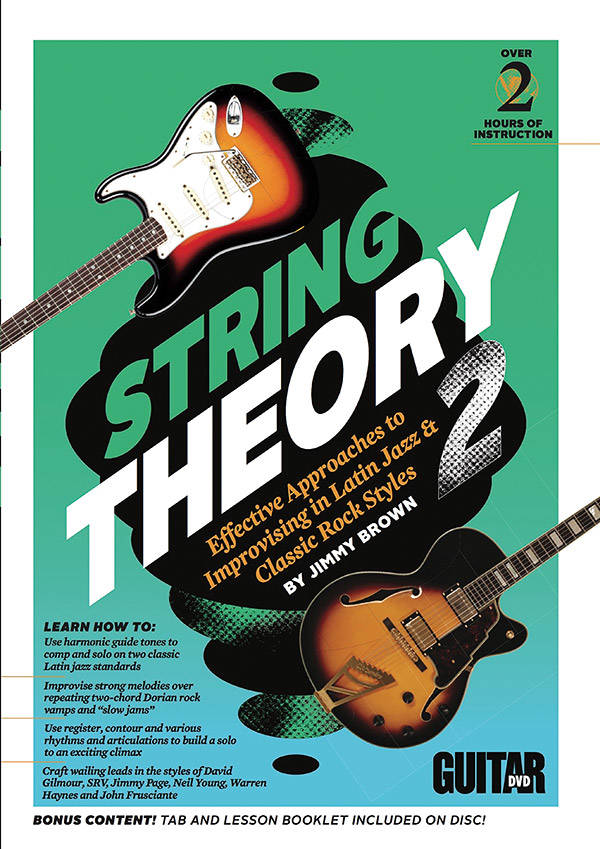 Effective Approaches to Improvising in Latin Jazz & Classic Rock Styles

Author: Jimmy Brown
Format: DVD
Instrumentation: Guitar
Level: Intermediate

Use harmonic guide tones to comp and solo on two classic Latin jazz standards. Improvise strong melodies over repeating two-chord Dorian rock vamps and "slow jams." Use register, contour and various rhythms and articulations to build a solo to an exciting climax. Craft wailing leads in the styles of David Gilmour, SRV, Jimmy Page, Neil Young, Warren Haynes, and John Frusciante.
There are currently no reviews for this product. Be the first to write one!