Pearl
B-50 Roadshow Boom Cymbal Stand
---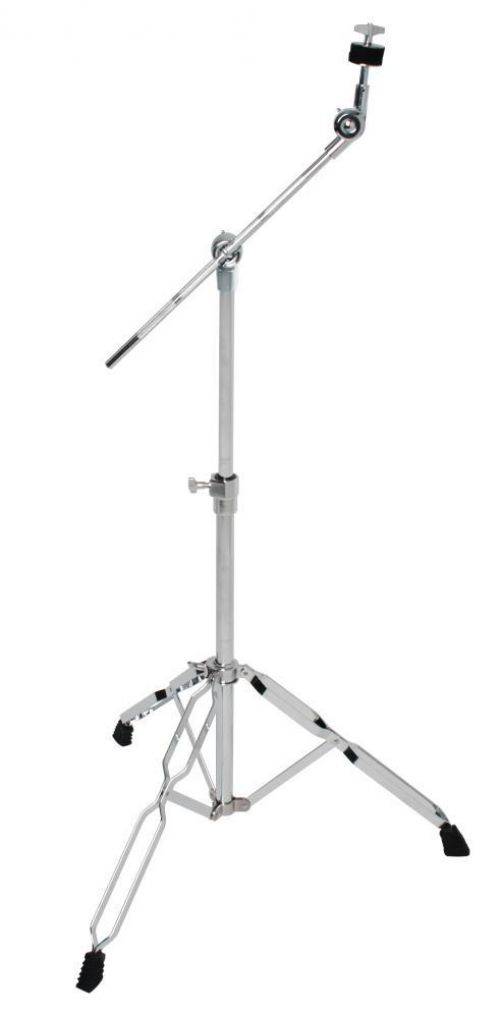 Pearl Roadshow hardware starts with a strong and well-balanced tripod base. The Boom Cymbal Stand is dual-reinforced, height and angle adjustable, and features double-braced legs to withstand the pounding onslaught of the heavy-hitting drummer.
There are currently no questions for this product.
18.206.48.243
CCBot/2.0 (https://commoncrawl.org/faq/)
Amazing value and great stand!
1 of 1 customers found this review helpful
Product Experience
I own it
Closest Store
Saint-Eustache, Quebec
Very good stand for the price, listed for 90$ but got it on special for 70$. What I call a ''no brainer''! Double braced legs, solid construction and a nice knurled boom. I use this stand for my ride and it works great as it is super sturdy, no movement whatsoever. This masks the only 2 slight downsides to this stand, which are that the boom arm is not super long and that there is only 1 height adjustment. If you like placing your cymbals super high up, maybe consider another stand with 2 tiers of height adjustment. Personally I am quite tall and the stand still works fine for me, but my cymbals are no higher than shoulder height. It should also be noted that the boom can be inserted in the stand to make it into a straight stand, if space is super critical (also useful for transport). Additional Note: the ''wing nut'' to fasten the cymbal shown on the picture is not the once that came with the stand, however I prefer the one I received! It is a fat black plastic pearl-branded one which never really loosens and looks extremely clean. Much nicer in my opinion that the generic looking silver wing nut shown.
Posted by

Nicholas

on

Mar 18, 2023
Great Stand For The Price
0 of 0 customers found this review helpful
Product Experience
I own it
Closest Store
St. John's, Newfoundland and Labrador
It's a very sturdy stand for the price. It has double braced legs and a knurled boom arm. For $90 you definitely can't beat this stand. I have 2 of them now because the boom can fit inside the tube and it can be used for either a boom or straight stand. Only gripes I have is that the arm is a bit short and the stand isn't super high. Even at max height it's just about comfortable for me. Someone super tall might not like the height of the stand.
Posted by

Michael

on

Jan 25, 2023
Great value very sturdy.
0 of 0 customers found this review helpful
Product Experience
I own it
Closest Store
Laval, Quebec
For the price, they are very nice and sturdy. When purchasing these, I compared a few different models in the same price range and these were by far the best ones. They could have been priced higher and still be worth it.
Posted by

Yan

on

Jun 14, 2022