Heritage Music Press
Easy Buckets: Grooves for Beginning Ensembles - Shelton - Book/Audio-Data CD - Gr. 3 - 6
---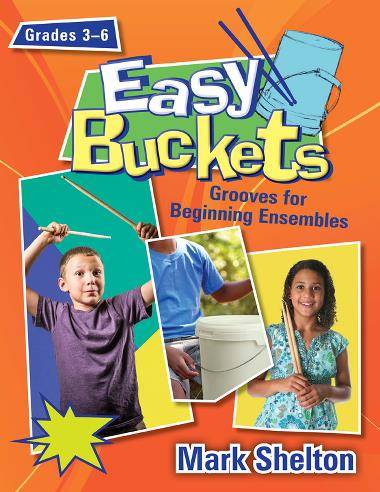 Additional Photos: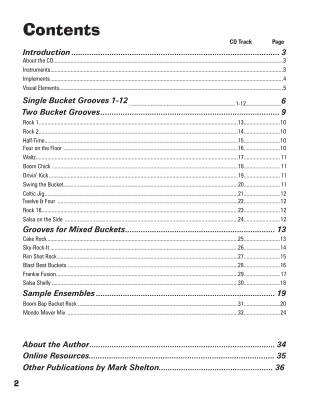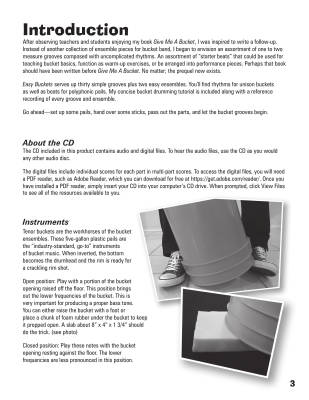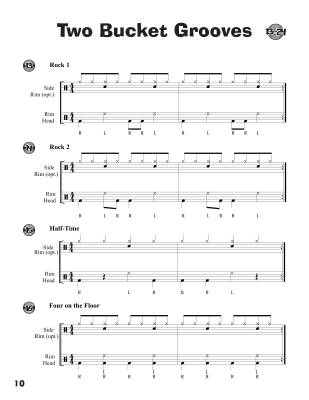 Author: Mark Shelton
Format: Book and Audio-Data CD
Version: Classroom Percussion
Level: Grades 3 - 6

Start bucket drumming today! These easy grooves are a great way to teach bucket basics. They also work as warm-up exercises for bucket ensembles that are already cooking. Inside this book, you'll find 30 simple grooves and two easy ensembles, along with a concise tutorial. Set up some pails, hand over some sticks, pass out the parts, and let the bucket grooves begin!
There are currently no questions for this product.
There are currently no reviews for this product. Be the first to write one!