Hal Leonard
Spirituals for Ukulele: 28 Favorites to Strum & Sing - Book
---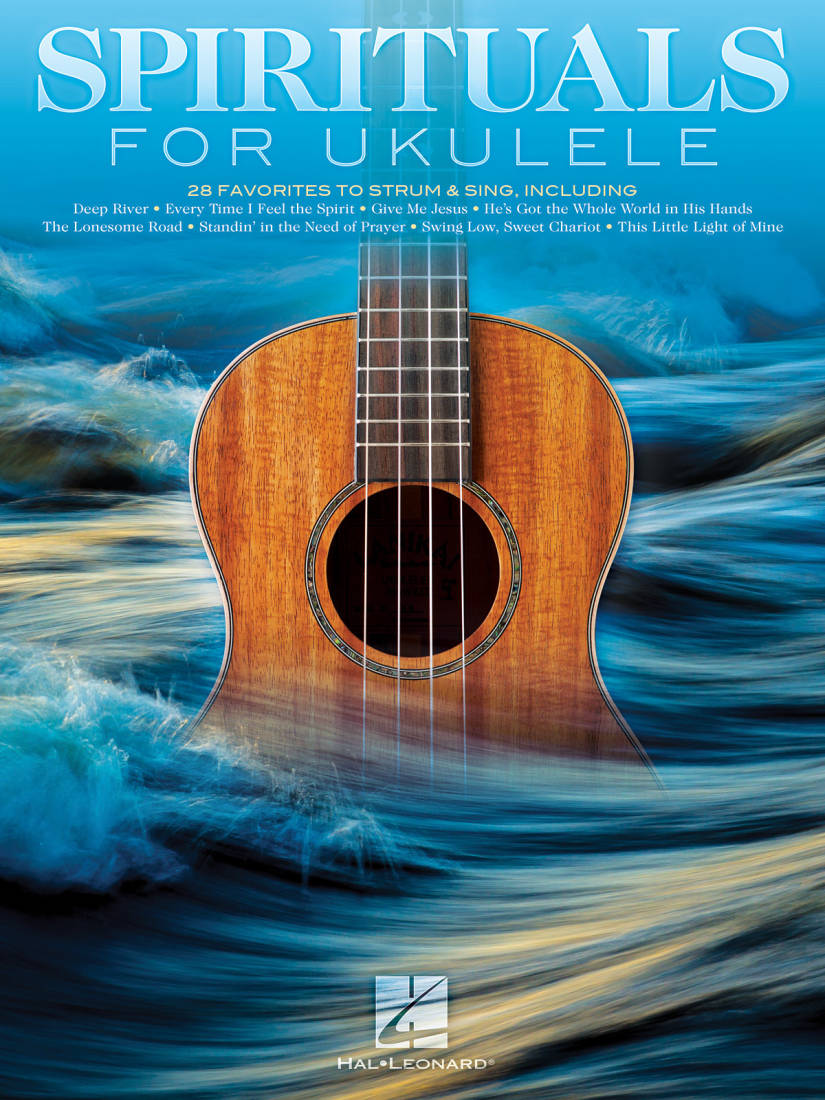 Additional Photos: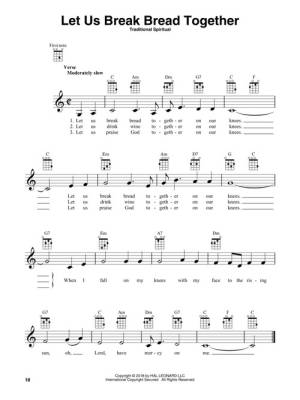 Composer: Various
Format: Softcover
Instrumentation: Ukulele
Now you can strum & sing along to 28 ever-popular spirituals on the uke! Each song is presented in melody, lyrics and chord diagrams for standard G-C-E-A tuning.
Song List:
All My Trials
Deep River
Do Lord
Down By The Riverside
Every Time I Feel The Spirit
Give Me Jesus
Go Down, Moses
He's Got The Whole World In His Hands
I'm Gonna Sing When The Spirit Says Sing
Jacob's Ladder
Joshua (Fit The Battle Of Jericho)
Kum Ba Yah
Let Us Break Bread Together
The Lonesome Road
My Lord, What A Morning
Never Said A Mumblin' Word (He Never Said A Mumblin' Word)
Nobody Knows The Trouble I've Seen
Rock-A-My Soul
Somebody's Knockin' At Your Door
Sometimes I Feel Like A Motherless Child
Soon I Will Be Done (Trouble Of The World)
Standin' In The Need Of Prayer
Steal Away (Steal Away To Jesus)
Swing Low, Sweet Chariot
There Is A Balm In Gilead
This Little Light Of Mine
Wade In The Water
Were You There?
There are currently no reviews for this product. Be the first to write one!