Alfred Publishing
Nocturnes, Book 1: 8 Romantic-Style Solos for Piano - Alexander - Piano - Book
---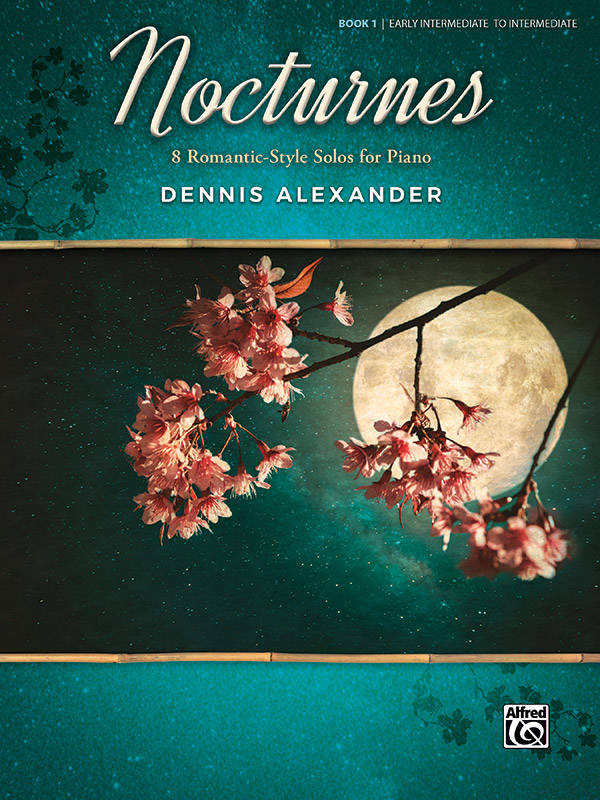 Additional Photos: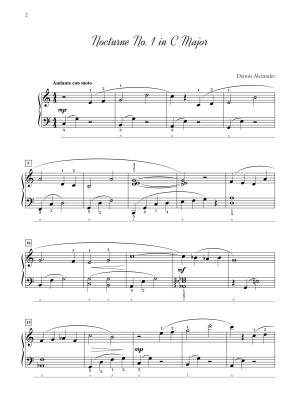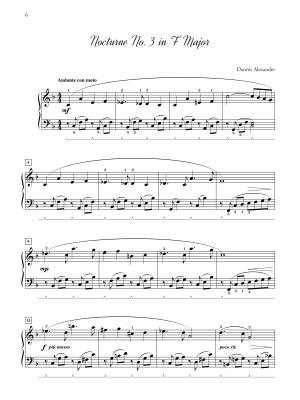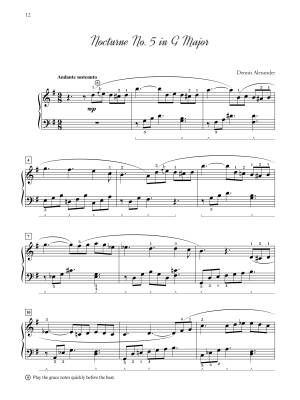 Composer: Dennis Alexander
Format: Book
Instrumentation: Piano
Level: Early Intermediate / Intermediate
Nocturnes represent quiet and meditative night music. Typically found in nocturnes are lyrical melodic lines, beautiful harmonies, and left-hand arpeggiated accompaniment patterns. Each nocturne in this collection has these qualities along with their own unique character, mood, and sophisticated sound. The pieces are meant to encourage students to better understand the beauty and elegance of the Romantic-period style. Similar in style and form to those of Frederic Chopin, these technically accessible nocturnes are suitable for student recitals and competitions.
Book 1 contains the first 8 of 14 nocturnes for early intermediate to intermediate pianists.
Contents:
Nocturne No. 1 in C Major
Nocturne No. 2 in E Minor
Nocturne No. 3 in F Major
Nocturne No. 4 in D Minor
Nocturne No. 5 in G Major
Nocturne No. 6 in A Minor
Nocturne No. 7 in G Minor
Nocturne No. 8 in D Major
There are currently no questions for this product.
There are currently no reviews for this product. Be the first to write one!