Bach Brass
Still based on Bach's original designs from the 1920s, today's Bach Strad trumpets have earned their name.
In 1918, with the investment of $300 for a foot-operated lathe, Vincent Bach went into the business of making mouthpieces. Mouthpieces led to trumpets. Vincent Bach's pleased customers told him, "Vincent, this is the Stradivarius of trumpets." So Bach again chose a name associated with the very best in music, the legendary Italian violin maker Stradivarius.
Today's Bach Strad trumpets are still based on Bach's original designs and blueprints from the 1920s.
Conn-Selmer
By the time Vincent Bach arrived in New York City in 1914, the C.G. Conn company was manufacturing some 10,000 brass instruments and 5,000 woodwinds every year, and other instrument manufacturers, repairers, music publishers — more than 200 businesses — had joined him along the St. Joseph River. Elkhart became known as the "band instrument manufacturing capital of the world."
The brass instrument company that Vincent Bach founded over 90 years ago is now part of the Conn-Selmer family. Conn-Selmer is now the only American instrument manufacturer that still produces a full line of instruments, not just in Elkhart but in the United States. We are proud to carry on these strong traditions of craftsmanship and innovation.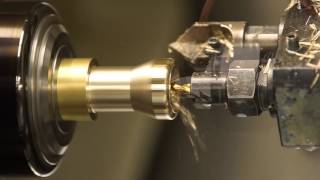 Bach Trumpet: Mouthpiece
How do you play a trumpet? It looks easy: Just blow into the mouthpiece and notes come out the other end.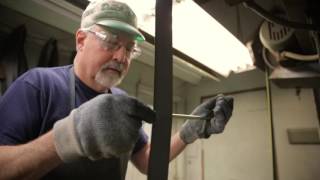 Bach Trumpet: Leadpipe
A mouthpiece isn't long enough to create a standing wave on its own. For that, you need to slide your mouthpiece into a length of tubing called the leadpipe.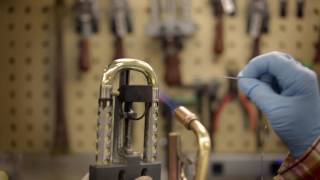 Bach Trumpet: Valves and Tuning Slides
The heart of the trumpet. Think of the valves — pistons, valves, and casings — as the crucial organ that regulates the flow of the instrument's lifeblood, that moving column of air.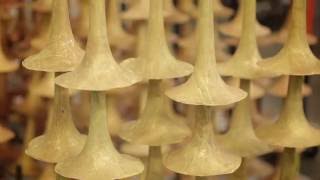 Bach Trumpet: The Bell
The bell on a Bach Stradivarius trumpet is made from a single piece of brass. We put a flat, rolled piece of brass in a hydroform machine to start giving it the classic bell shape. This important one-piece construction allows the bell to vibrate without restriction.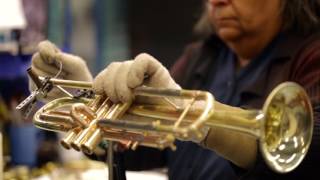 Bach Trumpet: Putting It All Together
Buffing, testing, lacquering, and more: steps that put the shine on a Bach trumpet.