A Fender Custom Shop instrument is special. You know it when you play one - it's definitely more than the sum of its parts.
It's made with the finest craftsmanship and materials, and yet somehow it has all these other electrifying intangibles that give it a whole other dimension. It's like the instrument itself is alive with the spirit of the place where it was built and the passionate devotion to craft of those who built it.
The Custom Shop itself is the home of Fender's most skilled and talented builders, and it is a bustling, noisy and creatively volcanic place that re-earns its nickname - the Dream Factory - every day. Custom Shop master builders are part craftsman, part artist, part music fan and, often enough, part mad scientist. They're the best at what they do, and they put everything into every instrument they build. It's no ordinary place, and the creations that come from it are no ordinary instruments. Welcome to the Fender Custom Shop.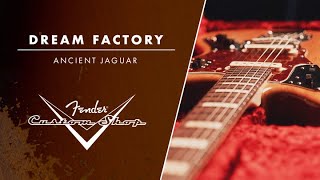 Ancient Jaguar | Dream Factory | Fender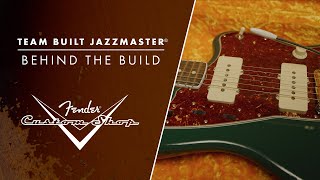 Team Built Jazzmaster: Behind the Build | Dream Factory | Fender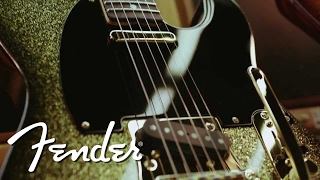 A Look Inside the Fender Custom Shop | Fender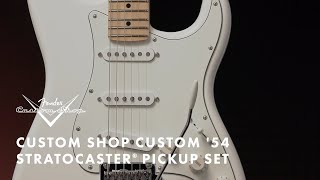 Fender Custom Shop Custom '54 Strat Pickup Set | Fender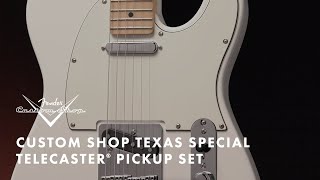 Fender Custom Shop Texas Special Tele Pickup Set | Fender