August is Fender Month! - All Locations
This event has expired.

Owning the spirit of rock 'n' roll has never been easier!
Join us in August for specials, contests, and 0% financing for 6 months on all Fender manufactured or distributed products. This includes Fender guitars, Fender acoustic guitars, Fender basses, Fender amplifiers, Fender Custom Shop, Squier guitars and basses, Jackson guitars, EVH guitars, amplifiers and accessories, Gretsch guitars, and Charvel guitars. Plus enjoy:
Exclusive models
Special pricing
Special rental rates on select models
Contests (click here for details)
For just some of the exciting specials only available during Fender Month, view our flyer below:
www.long-mcquade.com/flyer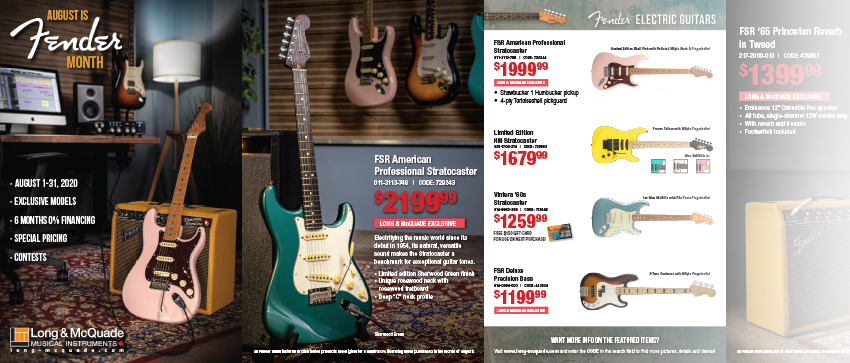 PDF: Click here to view.
Date: August 1 - August 31, 2020