Sorry, this item is not available for purchase
Exceptional Guitars
Fretless P Bass
SKU: 19
Model: Modded PJ Bass
Serial: MX19112709
Quantity Available: 0
Condition: Used
---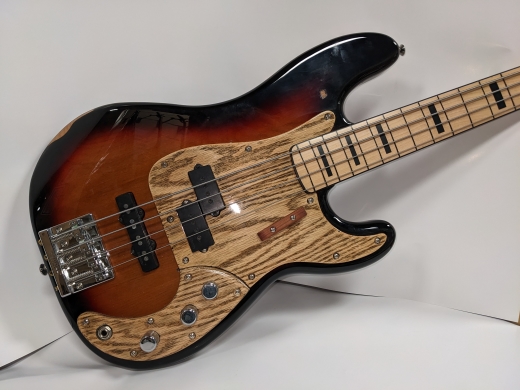 ---
Description
This is a super cool bass!
It started out life as a Fender Player PJ Bass, but it's had some modifications.
First of all, it's been professionally de-fretted.
You'll also notice the Fender Hi-Mass bridge and the ash pickguard.
The last ingredient is the pair of DiMarzio pickups. It all adds up to a sweet sounding bass with plenty of bite!

This bass currently has a set of roundwound strings, though a set of flatwound strings would be more comfortable to play, in addition to delivering a mellower tone.