Sorry, this item is not available for purchase
Gear Hunter
Keeley - Dynatrem
SKU: 693194
Model: KDYNA
Serial: 6830531
Quantity Available: 1
Condition: Used
---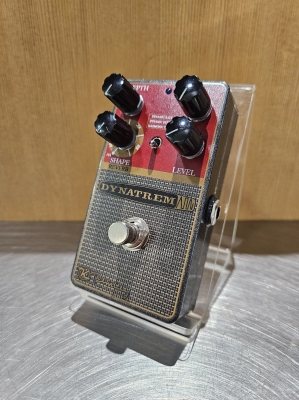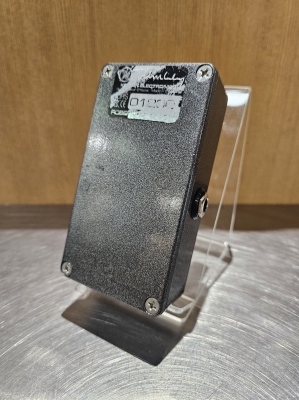 Buy From Store
Pick up at the store only. Contact Sudbury Ontario
This product may not come in original packaging.
---
Description
The DynaTrem Dynamic Tremolo by Keeley Engineering is an all new type of tremolo that is dynamic and responsive to your playing. Your playing controls the Rate and Depth. The harder you play, the more it responds. Play softly and it relaxes. Set the sensitivity with Rate or Depth controls and you have an unparalleled ability to be expressive with your guitar and tremolo.

Tone Trio - Three Modes

Dynamic Rate - Your playing strength controls the Rate. The harder you play, the faster it modulates! Relax and play softly and the tremolo almost stops.

Dynamic Depth - Play gently and it just barely throbs. Play aggressively and it pulses hard and deep.

Harmonic Tremolo + Reverb Mode - Yes that phaser/vibey, soulful and sweet sound! Keeley's own circuit design gives you a sound that is sinfully good. Slippery and smooth, you won't want to gig without it. Add Reverb by adjusting the SHAPE control.

Other Features

Integrated noise reduction - developed with the code to reduce noise swells common with tremolo circuit, you get the quietest effect possible.

Output Volume Control - Can be set for a boost for stand out effect.

True-Bypass - No tone loss when off

Battery Free - Any standard 9 volt, negative tip power supply will work, like a Voodoo Lab Pedal Power II. 60mA or greater.