Sorry, this item is not available for purchase
Gear Hunter
BSS AR133 DI BOX
SKU: 176440
Model: AR133
Serial: 02002641
Quantity Available: 1
Condition: Used
---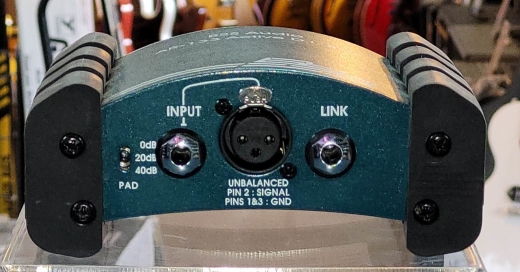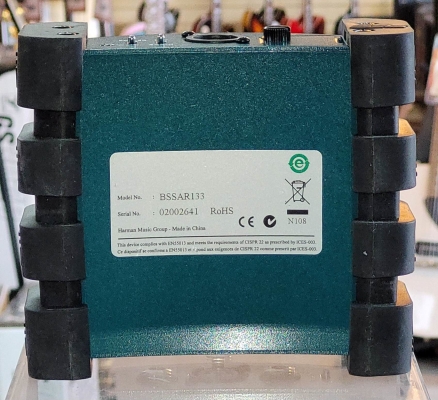 ---
Description
Introducing the BSS AR133 - Your Ultimate Solution for Audio Signal Routing and DI Applications!

The BSS AR133 is an exceptional audio tool that will revolutionize your sound management and DI applications. Whether you're a professional musician, audio engineer, or a passionate music enthusiast, this device is designed to meet all your needs and elevate your audio experience to new heights.

Here's why the BSS AR133 is a must-have:

Unmatched Audio Quality: The AR133 is built with premium components and advanced circuitry, ensuring pristine audio reproduction with exceptional clarity, transparency, and low noise. It faithfully captures and reproduces every nuance of your instrument's sound, delivering a true representation of your performance.

Versatile Signal Routing: With its comprehensive input and output options, the AR133 allows for flexible signal routing. It features a high-impedance input that accommodates a wide range of instruments, such as guitars, keyboards, and basses. Additionally, it offers a balanced XLR output for direct connection to mixing consoles or audio interfaces, ensuring seamless integration into any setup.

Built-In Active Direct Box (DI): The AR133 incorporates an active DI, eliminating the need for an external DI box. This feature is especially beneficial for live performances or studio recording sessions, as it provides a clean and balanced output signal, free from interference and impedance mismatch.

Robust and Reliable: Crafted with precision and durability in mind, the AR133 is housed in a rugged steel chassis that can withstand the rigors of the road. Its sturdy construction ensures long-lasting performance, making it an ideal choice for both studio use and touring musicians.

Easy to Use: The AR133 is designed for hassle-free operation. Its intuitive controls and straightforward layout make it suitable for beginners and professionals alike. Simply connect your instrument, adjust the input and output levels, and you're ready to go. It's that simple!

Trusted Brand: BSS is renowned for its high-quality audio equipment and has been trusted by professionals in the industry for decades. With the AR133, you can be confident that you're investing in a product backed by a legacy of excellence and reliability.

Upgrade your audio setup with the BSS AR133 and experience the difference it makes in your sound. Whether you're performing live on stage, recording in the studio, or simply enjoying your favorite music, the AR133 will elevate your audio quality and ensure a seamless connection between your instrument and the sound system.

Don't miss out on this opportunity to enhance your audio signal routing and DI applications. Get your hands on the BSS AR133 today and unlock a new level of sonic excellence!