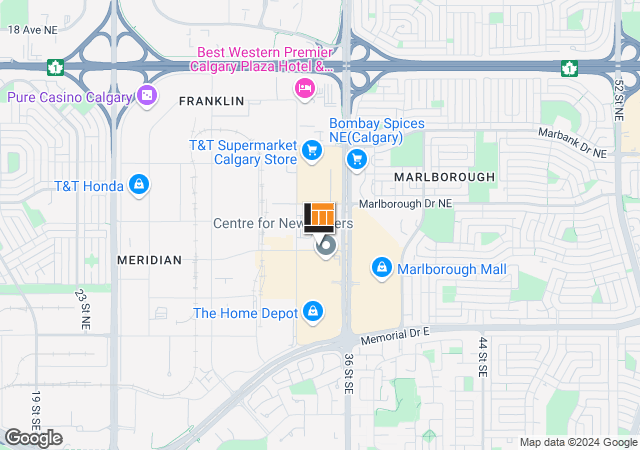 This Location Offers:
Private Lessons
Group Lessons
**Please contact us for more information on our exciting summer programs!** ***Summer Bellas a Capellas Ages 10-16 July 24-Aug 28 Wed 6-7 PM $150*** ***Summer Rock Skool July 29-Aug 2 Mon-Fri 6-8 PM $240*** ***Summer Mini Pops Ages 8-10 July 25-Aug 22 Thu 4:30-5:30 PM $150*** ***Summer Junior POPsicle Ages 11-13 Aug 26-30 Mon-Fri 345-545 PM $175*** ***Summer Senior POPsicle Ages 14-19 Aug 26-30 Mon-Fri 6-8 PM $175***
Summer bellas a capellas july 24-aug 28 wed 6-7 pm ages 10-16
Summer rock skool july 29-aug 2 6-8 pm
Summer mini pops ages 8-10 july 25-aug 22 thu 4:30-5:30 pm
Summer junior popsicle ages 11-13 aug 26-30 3:45-5:45 pm
Summer senior popsicle ages 14-19 aug 26-30 6-8 pm
Our Teachers:
show all

Aldis Gislason
(Piano, Voice and Beginner Theory)
Aldis started taking piano lessons at the age of six until she completed high school. Following graduating she attended the University of Saskatchewan where she received her Bachelor of Education with a Major in Music. She has over 25 years of teaching music experience with private lessons and also classroom teaching experience. She has her Grade Nine Piano in Royal Conservatory of Music as well as Grade Two Rudiments in Theory and Level One in Orff Music. Her performance experience includes accompanying choirs and singers, as well as being part of a Musical String Trio and a Youth String Orchestra as well as doing some Musical Theater. Aldis enjoys all genres of music especially classical, jazz, pop and soft rock music. Her teaching style is flexible and she is easy going in that she adapts her music lessons to the individual student. She has experience teaching all ages from the young pre-schoolers to adults and seniors with most of them being beginner to intermediate level. Aldis offers lessons in Calgary at the East store and her rate is $28 per half hour.

Alida Schedel
(Drums)
Originally from Vancouver Island, BC, Alida started playing with her family band at the age of 15. Since relocating to Calgary, she has been working with bands full time as well as hosting jams. A newfound passion has been teaching students the fun and enjoyment of music. The great interaction with her students and the 30+ years of professional performance make the perfect combination for a high level but enjoyable learning experience, particularly for the younger students who possess the same enthusiasm she had at a young age. Alida offers lessons in Calgary at the East store and her rate is $26 per half hour.

Calvin Becker
(Drums)
Calvin has been playing drums professionally (both live and in the recording studio) for 35 years and holds a music certificate from the Berklee College of Music. He has played with a number of different artists and groups, spanning a variety of music styles. Highlights of his career include: freelance studio work in Calgary and Vancouver, touring and performing live all across Canada, being part of bands that have secured recording contracts (both in Canada and in Germany), and being part of a musical group that was nominated for a Juno award. Calvin's approach to teaching drums is song focused, as drums are fundamentally an ensemble instrument. So in addition to learning the rudiments/techniques of the drum set; in Calvin's lessons, students have lots of fun learning the songs they like and learning how to play to them. This prepares them for success in their own musical endeavors. Calvin offers lessons in Calgary at the East store and his rate is $27 per half hour.

Carlene Kalin - B. Mus.
(Piano, Clarinet, Woodwinds)
Carlene Kalin has been playing piano for over 15 years and has experience in a variety of genres, including classical, movie and soundtrack, and jazz music. Carlene is also an accomplished clarinet player and has been involved in many ensembles including a variety of Honour Band programs across Saskatchewan, the International Music Camp Youth Band in North Dakota, USA, the University of Saskatchewan Wind Orchestra, and the University of Calgary Wind Ensemble and Symphonic Band. She has also recently performed with the Alberta Winds and is a member of a clarinet quartet. Carlene offers lessons in Calgary at the East store and her rate is $27 per half hour.

CARLOS CRUZ - B. MUS.
(Guitar, Bass, Ukulele)
Versatile musician, guitarist, bassist, composer, educator and recording/live technician, Carlos Cruz has a Bachelor degree in music education. He has devoted his life to music, teaching and performing in bands with different styles of music. With over 10 years of teaching experience, he is eager to pass on his passion for music to all his students in a way that motivates them to meet their needs and goals. Carlos offers lessons in Calgary at the South and North East store and his rate is $27 per half hour.

Challena Zellick
(Piano, Guitar, Woodwinds, Ukulele, Theory (Rudiments))
Challena Zellick has been teaching, performing, and accompanying for over 12 years in both Alberta and British Columbia. She started playing music almost 20 years ago while being home-schooled, and has studied with a variety of teachers from RCM specialists to performing musicians. Challena has performed in both small community ensembles, and two church music ministry groups. She is adept at arranging and transcribing popular songs for her students, and has self published some original works. Challena appreciates a variety of musical styles, and loves to match the music with the students. She also brings several years of special needs student experience both with non-neurotypical students, as well as those with physical challenges. Challena's proudest career moments include being recognized as a Top Teacher in 2016 by Steinway Pianos, mentoring her students into roles as music teachers, and coaching others through successful university music auditions. Currently Challena is working toward an ARCT in Piano, and can be seen performing as a local event DJ. Challena offers lessons in Calgary at the East store and her rate is $27 per half hour.

Collin Crossley - Masters of Education, B.A., B. Ed.
(Piano, Brass, Woodwinds)
For over 20 years, Collin Crossley has been helping students discover the joy of learning to play a musical instrument. Beginning with piano as a child, he added trumpet and guitar when he was in school and is also proficient with the brass and woodwind instrument families. He has organized and directed many school music programs, including band, instrumental music, choir and elementary music. Using a variety of teaching strategies, he matches each student's way of learning with the musical concepts that they are exploring. He believes in giving each student the musical tools they need to express themselves in a variety of musical styles. Collin offers lessons in Calgary at the East store and his rate is $28 per half hour.

Daniel Amezcua - BA Mus.
(Voice, Piano)
A music graduate of UBC, Daniel has studied voice and piano with celebrated teachers including Donald Bell, Nona Mari, Edward Parker, and Daniel Taylor. He was a frequent guest soloist and cantor throughout Victoria and the Lower Mainland, having sung major works in major operatic works under the baton of noted conductors Bruce Pullan, Nicholas Fairbank, Kirk Bergan, and Laurence Cummings. Daniel's current students include 2014 Kiwanis winners and musical theatre performers throughout Calgary. Daniel offers lessons in Calgary at the East store and his rate is $27 per half hour.

Gene Strandquist - B. Mus.
(Guitar, Bass, Cello, Theory, Violin, Mandolin, Keyboard, Ukulele, Banjo, Dobro, Harmonica, Drums, Strings)
Gene holds a Bachelor of Music from the University of Lethbridge. He has been teaching many instruments to varying levels since 1995, both privately and through institutions. He has played in many bands, and his style includes rock, country, jazz, and symphonic. He has also published works for the Calgary Philharmonic Orchestra. Gene offers lessons in Calgary at the East store and his rate is $27 per half hour.

Guy Onraet
(Guitar, Bass, Ukulele, Songwriting)
Guy began his musical life in South Africa age 8. He studied music at the Nelson Mandela Metropolitan University and released his debut solo album in 2009. He appeared in Guitar Player magazine and headlined Evolution Rock's Masters of Shred. His music has featured in dozens of commercial videos. He is heavily involved in the Calgary music scene and has toured southern Alberta and B.C. Guy has vast experience teaching adults and children, giving more than 7000 lessons over the last 9 years. Specialising in technique and theory for rock, pop, metal, blues and country. Guy offers lessons in Calgary at the East store and his rate is $26 per half hour.

Jeremy Gignoux - B. Mus.
(Violin, Piano, Theory)
Jeremy graduated from the University of Montreal with a degree in composition. Music has been part of his life since he started the violin and the piano at age 7. Jeremy learned classical violin through the French conservatory system until he was 20, and then discovered other styles. He has played in numerous bands, in a variety of styles ranging from rock to Eastern European Gypsy music, including classical, jazz, folk, country and bluegrass. Recently he had the privilege of accompanying composer William Parker in Decidedly Jazz Danceworks' production "New Universe" in 2016. Jeremy brings his variety of experience directly in his lessons. This experience enables him to help his students succeed at playing in the music styles that they like, but it also allows him to introduce them to new styles. One of his favourite techniques is to teach them fiddle tunes by ear and you would be surprised just how fast they can learn this way!
Rate: $27 per half hour

Neil McVey
(Guitar, Bass, Ukulele)
Originally from Scotland Neil came to Canada at the age of eight. He started playing guitar at the age of 12 and became interested in Jazz as a teenager after hearing Wes Montgomery and John Abercrombie. He has studied with Reg Schwager and Lorne Lofsky at Mohawk College in Hamilton, Ontario and studied Jazz arranging with the late Dave McMurdo and Mike Malone. As well, he attended the Banff Jazz program in 1996, and a Jazz intensive with Don Thompson at Humber College studying with John Handy, Sonny Greenwich, John Abercrombie. Well versed in many musical genres, Neil has played everything from Jazz to Rock to Country to Funk and R&B. Neil has played with Kenny Wheeler, Don Thompson, John Sherwood, John Davidson, Fred Travelina, Ralf Buschmeyer, Aaron Young, Mike Malone, Henri Brown, John Faddis, PJ Perry, members of the Philosopher Kings, and Jack Soul, as well as the Calgary Philharmonic orchestra and Theatre Calgary. Neil has been an active freelancer, and teacher in Calgary since 2010. Neil offers lessons in Calgary at the East store and his rate is $27 per half hour.
Nicole Niewinski
(Drums)
Nicole had an early start to music, playing a number of different instruments since the age of four. With 6 years of experience playing, performing, and recording with bands, she is keen on sharing her passion and knowledge with students interested in a number of different styles. Nicole offers lessons in Calgary at the East store and her rate is $26 per half hour.

Phoebe Chan - B.A., B. Ed.
(Piano, Theory)
Phoebe completed her Bachelors of Arts and Bachelor of Education at the University of Calgary. She started learning piano at four years of age. Phoebe has participated in several musical programs including school music programs, band, choir, Jazz band in Hong Kong and Calgary. During her practicum, she was a conductor in the music band for 96 students. She also taught flute and clarinet in the grade 5 band. Phoebe can speak Cantonese and she enjoys teaching piano for all ages. Phoebe offers lessons in Calgary at the East store and her rate is $28 per half hour.

Ruth Valdez-Balisong - BSC, MCE
(Voice, Piano, Theory, Conducting)
Ruth finished her MCEd in Music with emphasis in choral conducting at Philippine Baptist Theological Seminary. She taught music to different levels from early learning to college students. She taught voice, piano and music theory at Irene Besse Music Academy and Majestic sounds and Harmony in Calgary. She volunteered in administrative work during CASA arts summer school. Earlier in 2006 she led her students to represent the Philippines at the ACE annual international student convention held at James Madison University, VA USA. Conducting excerpts of the classic Messiah by G.F Handel was one of the highlights of her conducting career. A big part of her 22 year musical career has been conducting church choirs around Calgary. Her commitment remains: to partner with students and parents in teaching the right foundations, skills and techniques geared towards the interests of her students in achieving their own musical expressions. Ruth offers lessons in Calgary at the East store and her rate is $28 per half hour.

Stephen Demaer
(Guitar, Piano, Theory (Rudiments and Harmony), History)
Stephen is a born and raised Calgarian who is passionate about music. Stephen enjoys the process of teaching students the joy and creativity that music produces in your life. He focuses on the individuals learning style, utilizing a balance of structured lessons combined with creativity that a student needs. Stephen enjoys teaching a variety of musical styles; classical, rock, blues, pop and heavy metal combined with music theory and history to give students a well rounded education. He is currently attending the University of Calgary for the Guitar Performance degree, as well as pursuing his RCM ARCT diploma in Classical Guitar and Piano.  He is proficient in music theory, harmony and history. Stephen is engaged in the Calgary music scene through local performances and partnership with the Classical Guitar Society of Calgary, if you are lucky you may catch him busking around downtown Calgary! Stephen offers lessons in Calgary at the East store and his rate is $27 per half hour.

Stephen Macauley
(Guitar, Bass, Ukulele, Songwriting)
Stephen Macauley is a passionate teacher/musician with experience in the musical styles ranging from gospel to country to punk rock and everything in between. Through this exploration of styles and techniques, Stephen has attained a far reaching knowledge in the language of music. He was also mentored in songwriting and performance by the late great Grammy winning gospel artist/choir director Andrae Crouch (Madonna, Michael Jackson, The Lion King). Stephen's passion for pushing students into the next level of musical understanding has helped many students to express themselves via the artistry of guitar performance. Stephen offers lessons in Calgary at the East store and his rate is $26 per half hour.

Yana Bilyk
(Piano, Theory and Beginner Voice)
Born and raised in Netishyn, Ukraine Yana's formal musical training began at the Netishyn Music Conservatory where she studied both piano and voice. She then went on to earn Masters Degree in Cultural Studies from the National University of Ostroh Academy. While studying for her Master's Yana furthered her music studies and performed solo and with music bands in various venues. A graduate of the music conservatory, Yana has gained valuable teaching experience while working as both a piano and voice instructor in Ukraine and Canada for the past six years. Yana is also a singer-songwriter and a recording artist working in collaboration with artists and music producers in Canada, Germany and Ukraine. She is currently working with a project in ambient music titled "Endless Melancholy". "Song is the deepest form of self reflection" says Yana. " I use music as a vehicle to share my experience as woman, an immigrant and member of the ever growing global village."
Yana offers lessons in Calgary at the East store and her rate is $28 per half hour.