Port Coquitlam - Voice Lessons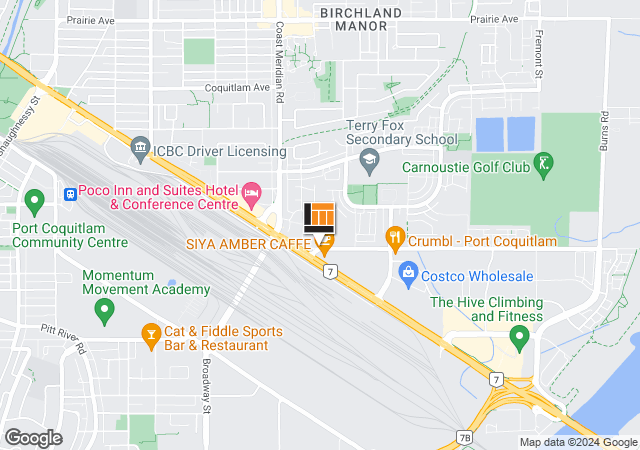 Our Voice Teachers:
show all

Gerard Rances
(Voice, RCM Voice, Theory, Music History,)
Registration Request
Online Lessons: Yes
A graduate from VCC, Gerard holds a BMus in Classical Voice Performance. Gerard is experienced in teaching voice and piano, having prepared students for RCM exams in theory, history, and Douglas College music program entrance exams. Between 2011 and 2014, he was a tenor soloist and section lead of Pacific Spirit Choir and West Vancouver United Church. Between 2008 and 2013, he was the official music tutor at Douglas College for aural skills, theory and history. Gerard has toured throughout Europe and the United States with various choirs and has studied with renowned singers Robyn Driedger-Klassen and Frederik Robert. His rate is $28 per half hour lesson.

Hallie Piche
(Voice, Piano,)
Registration Request
Online Lessons: Yes
Hallie began playing piano at age 4 and received her Certificate in Music Foundations from The Victoria Conservatory of Music in 2012. In 2019 she completed her training in teaching the principles and practices of Somatic Voicework™, a vocal training based on body mechanics and voice science, and even more recently she completed her "Gender Affirming Voice Care" training and looks forward to welcoming all Transgender and Gender Diverse clients into her studio. Her mission statement is simple: Be Kind, Be Patient and Be Compassionate. She strives to give all of her students a strong foundation in problem solving, critical thinking, and creative learning. Hallie's rate is $27 per half hour lesson.

Sandra Fernandez
(Piano, Voice, Flute,)
Registration Request
Online Lessons: Yes
Sandra has more than 20 years' experience teaching music, from baroque to contemporary genres, for piano, flute and voice. After receiving her DipABRSM (RCM equivalency) she went on to pursue a Diploma in Classical Music Studies at Capilano University. Her expertise is in preparing her students for RCM practical and theory exams (piano, flute, voice). She teaches songwriting, arranging and advanced theory. Her interest in early years and special needs care has led her to be certified in ECE and Inclusive Practices (SNE). Sandra is an advocate for cultural diversity in music learning. She welcomes students of all ages and abilities. Teaching based on the musical interest of her students, working alongside parents and her students to achieve a positive music experience! Her rate is $28 per half hour lesson.