Vancouver - Cello Lessons
368 Terminal Avenue
Vancouver, British Columbia, V6A 3W9

---

Lesson Centre: Phone or Text (604) 682-5215
Store Phone: (604) 734-4886
Fax: (604) 736-4321

Lesson Centre Email: vancouverlessons@long-mcquade.com
Store Email: vancouver@long-mcquade.com

Lesson Centre Hours
Monday: 1:00pm - 9:00pm
Tuesday: 1:00pm - 9:00pm
Wednesday: 1:00pm - 9:00pm
Thursday: 1:00pm - 9:00pm
Friday: 1:00pm - 9:00pm
Saturday: 10:00am - 6:00pm
Sundays: 12:00pm - 5:00pm
**Extended lesson hours on Sundays from 10-6pm beginning March 1st, 2020**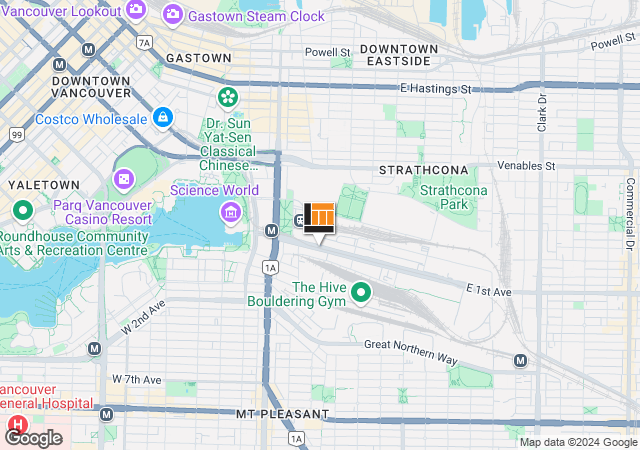 This Location Offers:
Online Lessons
All Lessons
Private Lessons
Group Lessons
For dates and information on group classes, please contact the lesson centre directly.
Rock skool
Flute ensemble
Our Cello Teachers:
show all
Anna Kuchkova
(Cello,)
Registration Request
Online Lessons: Yes
Anna is a member of the West Coast Symphony Orchestra, chamber musician, composer, leader, and cellist in the Alchemy Chamber where she combines her classical training with heavy metal influences. Anna started her cello studies over a decade ago, following her piano and theory certification in Russia and is currently working on her advanced RCM levels. She has done session work for various recording projects, symphony concerts, musicals, rock shows, as well as Canucks games at Rogers Arena. Her rate is $26 per half hour.

Doug Gorkoff
(Cello,)
Registration Request
Online Lessons: Yes
Doug is a dedicated musician, educator, and performer. He has studied privately with members of the VSO and Vancouver Opera as well as in the music program at Douglas College. Currently, he playsw ith four different orchestras and ensembles, and has also worked with a wide range of artists including Sting, The Trans-Siberian Orchestra, Johnny Mathis, Tambura Rosa, and many more. His rate is $27 per half hour.

Kimberley Kistler
(Cello,)
Registration Request
Online Lessons: Yes
Kimberley Kistler is a cello performance major at the University of British Columbia. She has worked with top cello teachers in Los Angeles, Chicago, San Francisco and Seattle, and is an avid performer of different styles of music. She has studied and served as principal cellist under conductors from the Metropolitan Opera Orchestra and performed for several celebrities including Clint Eastwood, Hilary Swank, Jack Dorsey, and Moein. Her rate is $26 per half hour lesson.