Vancouver - Flute Lessons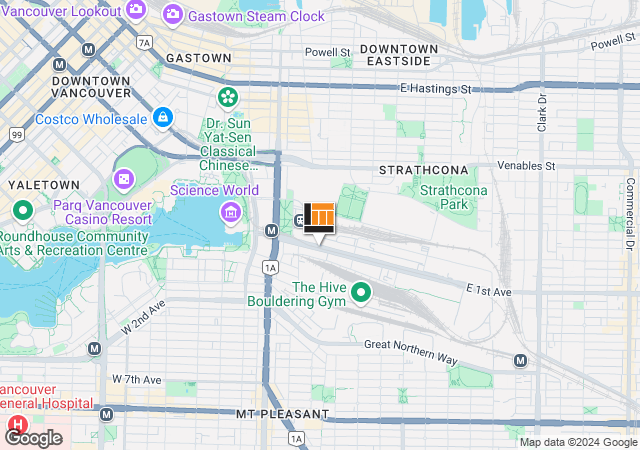 This Location Offers:
Online Lessons
All Lessons
Private Lessons
Extended lesson centre hours are now available on Sundays from 10am to 6pm. Please inquire about teacher availability.
Group Lessons
For dates and information on group classes, please contact the lesson centre directly.
Our Flute Teachers:
show all
Dragana Hajduk
(Flute, Flute Ensemble, Young Explorers (Orff),)
Registration Request
Online Lessons: Yes
Dragana is an active musician and dedicated teacher for over 20 years to all levels and ages. She is the Principal Flutist with the Richmond Orchestra and Choir, and was the Principal Flutist with Sombor Philharmonic Orchestra (Serbia). She loves to explore different genres of music, having composed electronic music for video productions as well as playing folk music from the Balkan region. Dragana is also a Certified Early Childhood Music Educator promoting the Orff method of teaching music to young children through body movements, folk songs, rhymes, and playing a variety of percussion instruments. In addition to music, she holds a BA in Psychology and postgraduate studies in Body Psychotherapy with focus on bettering emotional expression in performing. Her rate is $26 per half hour.

Jasmine Moore
(Flute, Saxophone,)
Registration Request
Online Lessons: Yes
Jasmine Moore is a classically trained flautist with experience playing baroque flute, piccolo, clarinet and saxophone in various ensembles from chamber music to large ensembles throughout Vancouver and the Fraser Valley. She has a Bachelors of Music degree, where she studied under Paolo Bortolussi and Mark McGregor. She believes in creating a well-rounded musical experience for her students while allowing them to explore and grow within their own musical interests. Her rate is $26 per half hour.
Our Group Lessons:
show all

Dates:
Coming Soon
Cost:
$26 per 1-hour class
Our Early Music Education Program incorporates the method of music instruction for young children developed by Carl Orff, a German composer and educator. The progressive development of musical skill, creativity, and aesthetic awareness is achieved through work with elements of music contained in speech patterns, poetry, song, and movement.

Through classes, children are encouraged to explore and develop the following musical skills:
- listening, aural, visual and physical recognition of pitch
- playing pitched and unpitched instruments
- awareness of and ability to play and sing to a beat
- working musically with others and independently
- creation and exploration of their own musical ideas

Our Early Music Education Program develops musicality in a natural and joyful environment and provides excellent preparation for other instrumental programs offered at Long & McQuade Music Lesson Centres.