Vancouver - Flute Lessons
368 Terminal Avenue
Vancouver, British Columbia, V6A 3W9

---

Lesson Centre: Phone or Text (604) 682-5215
Store Phone: (604) 734-4886
Fax: (604) 736-4321

Lesson Centre Email: vancouverlessons@long-mcquade.com
Store Email: vancouver@long-mcquade.com

Lesson Centre Hours
Monday: 1:00pm - 9:00pm
Tuesday: 1:00pm - 9:00pm
Wednesday: 1:00pm - 9:00pm
Thursday: 1:00pm - 9:00pm
Friday: 1:00pm - 9:00pm
Saturday: 10:00am - 6:00pm
Sundays: 12:00pm - 5:00pm
**Extended lesson hours on Sundays from 10-6pm beginning March 1st, 2020**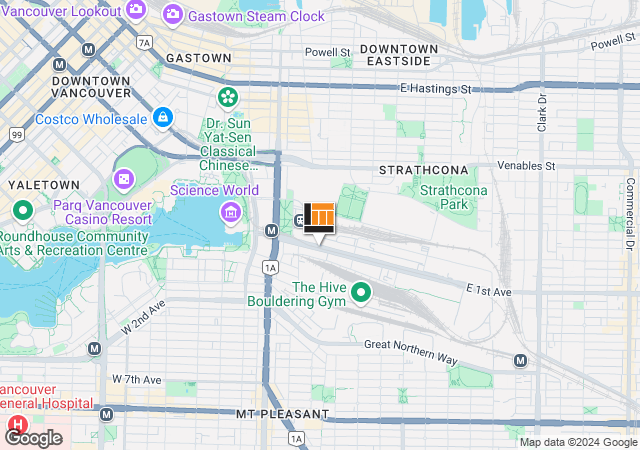 This Location Offers:
Online Lessons
All Lessons
Private Lessons
Group Lessons
For dates and information on group classes, please contact the lesson centre directly.
Rock skool
Group theory
Young music explorers (orff)
Chamber music
Group drum class
Flute ensemble
Our Flute Teachers:
show all

Dragana Hajduk
(Flute,)
Registration Request
Online Lessons: Yes
Dragana is an active musician and dedicated teacher for over 20 years to all levels and ages. She is the Principal Flutist with the Richmond Orchestra and Choir, and was the Principal Flutist with Sombor Philharmonic Orchestra (Serbia). She loves to explore different genres of music, having composed electronic music for video productions as well as playing folk music from the Balkan region. Dragana is also a Certified Early Childhood Music Educator promoting the Orff method of teaching music to young children through body movements, folk songs, rhymes, and playing a variety of percussion instruments. In addition to music, she holds a BA in Psychology and postgraduate studies in Body Psychotherapy with focus on bettering emotional expression in performing. Her rate is $26 per half hour.

Jasmine Moore
(Flute, Saxophone,)
Registration Request
Online Lessons: Yes
Jasmine Moore is a classically trained flutist, with additional experience playing piccolo, clarinet, and saxophone in many local ensembles from chamber music to various large ensembles in the Fraser Valley and Metro-Vancouver. Among Jasmines various musical pursuits she has a particular interest in playing baroque era music on period instruments. She is currently studying flute under Paolo Bortolussi at Kwantlen Polytechnic University with additional training in music history, theory, and aural skills. Her rate is $25 per half hour.