368 Terminal Avenue
Vancouver, British Columbia, V6A 3W9

---

Lesson Centre: Phone or Text (604) 682-5215
Store Phone: (604) 734-4886
Fax: (604) 736-4321

Lesson Centre Email: vancouverlessons@long-mcquade.com
Store Email: vancouver@long-mcquade.com

Lesson Centre Hours
Monday: 1:00pm - 9:00pm
Tuesday: 1:00pm - 9:00pm
Wednesday: 1:00pm - 9:00pm
Thursday: 1:00pm - 9:00pm
Friday: 1:00pm - 9:00pm
Saturday: 10:00am - 6:00pm
Sundays: 12:00pm - 5:00pm
**Extended lesson hours on Sundays from 10-6pm beginning March 1st, 2020**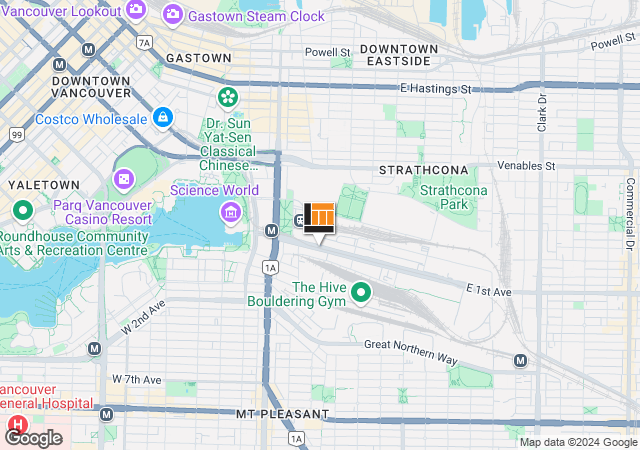 This Location Offers:
Online Lessons
All Lessons
Private Lessons
Group Lessons
For dates and information on group classes, please contact the lesson centre directly.
Rock skool
Flute ensemble
Our Harp Teachers:
show all

Mehlinda Heartt
(Harp,)
Registration Request
Online Lessons: Yes
Mehlinda Heartt is a Professionally Recognized Vancouver Harpist and Teacher with over 35 years of experience. She is also a composer, arranger, publisher, and performer of harp music. Mehlinda also leads a harp choir that performs at various concerts throughout the year, and she also has a new Celtic World Music Group called Mystic Avalon. Her rate is $30 per half hour.