Vancouver - Ukulele Lessons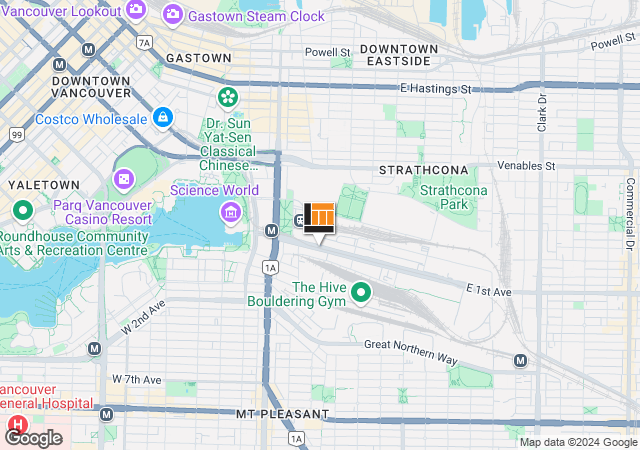 This Location Offers:
Online Lessons
All Lessons
Private Lessons
Extended lesson centre hours are now available on Sundays from 10am to 6pm. Please inquire about teacher availability.
Group Lessons
For dates and information on group classes, please contact the lesson centre directly.
Our Ukulele Teachers:
show all
Aaron Grant
(Guitar, Ukulele, Mandolin, Accordion,)
Registration Request
Online Lessons: Yes
Aaron has played in several cover bands on guitar, bass, drums, and vocals. He has toured the world with Juno award winner "Lights", and also the Billboard chart-topping group "Neon Trees". Aaron studied Jazz at Vancouver Island University in Nanaimo and his rate is $26 per half hour.

Michael Ferraro
(Guitar, Ukulele)
Registration Request
Online Lessons: Yes
Michael Ferraro has studied at Musicians Institute in Los Angeles and has more than 6 years teaching experience. He is well versed in Rock, Pop, Jazz, and folk style guitar and is comfortable teaching students of all ages and experience levels. Mike has developed his own musical career with his band, Candelora. He has released two albums that he showcased and toured across North America. His rate is $27 per half hour.
Our Group Lessons:
show all

Dates:
Coming Soon
Cost:
$26 per 1-hour class
Our Early Music Education Program incorporates the method of music instruction for young children developed by Carl Orff, a German composer and educator. The progressive development of musical skill, creativity, and aesthetic awareness is achieved through work with elements of music contained in speech patterns, poetry, song, and movement.

Through classes, children are encouraged to explore and develop the following musical skills:
- listening, aural, visual and physical recognition of pitch
- playing pitched and unpitched instruments
- awareness of and ability to play and sing to a beat
- working musically with others and independently
- creation and exploration of their own musical ideas

Our Early Music Education Program develops musicality in a natural and joyful environment and provides excellent preparation for other instrumental programs offered at Long & McQuade Music Lesson Centres.