Vancouver - Viola Lessons
368 Terminal Avenue
Vancouver, British Columbia, V6A 3W9

---

Lesson Centre: Phone or Text (604) 682-5215
Store Phone: (604) 734-4886
Fax: (604) 736-4321

Lesson Centre Email: vancouverlessons@long-mcquade.com
Store Email: vancouver@long-mcquade.com

Lesson Centre Hours
Monday: 1:00pm - 9:00pm
Tuesday: 1:00pm - 9:00pm
Wednesday: 1:00pm - 9:00pm
Thursday: 1:00pm - 9:00pm
Friday: 1:00pm - 9:00pm
Saturday: 10:00am - 6:00pm
Sundays: 12:00pm - 5:00pm
**Extended lesson hours on Sundays from 10-6pm beginning March 1st, 2020**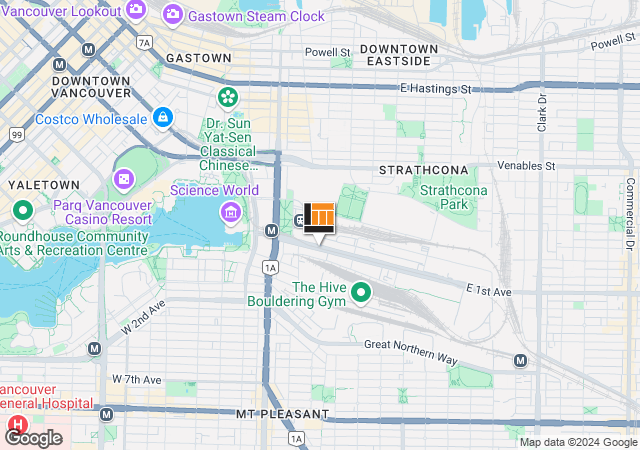 This Location Offers:
Online Lessons
All Lessons
Private Lessons
Group Lessons
For dates and information on group classes, please contact the lesson centre directly.
Rock skool
Flute ensemble
Our Viola Teachers:
show all

Darya Chalubeyeva
(Violin, Viola)
Registration Request
Online Lessons: No
Darya is a dedicated musician with over a decade of teaching experience. Her teaching method and style are flexible and suited to every student. Darya studied violin and viola performance at Douglas College, TRU (Vancouver Academy of Music), and Astona International in Switzerland. She is fluent in English and Russian. Her rate is $27 per half hour.