Vancouver - Voice Lessons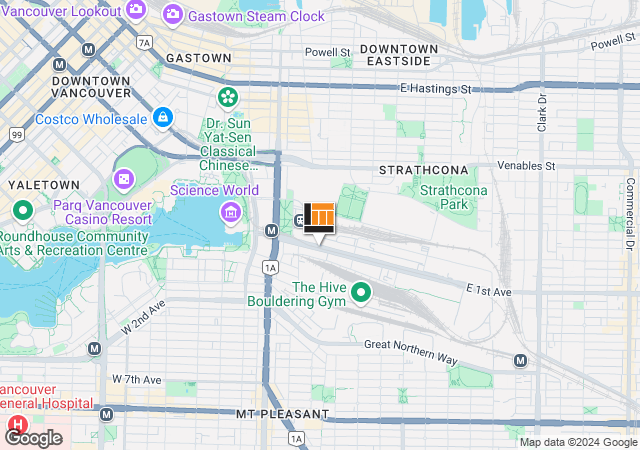 This Location Offers:
Private Lessons
Group Lessons
For dates and information on group classes, please contact the lesson centre directly.
Rock skool
Group theory
Just sing with tresor
Young music explorers (orff)
Chamber music
Group drum class
Flute ensemble
Our Voice Teachers:
show all

Caralyn Taylor
(Voice, Guitar, Piano)
Caralyn Taylor is an experienced performer and dedicated teacher with a passion for music that swings. Graduating with a BMUS in Jazz studies she teaches voice, guitar, piano, theory, songwriting and arranging. Specializing in rock, pop, jazz styles for all ages and levels, Caralyn likes to teach singers how to accompany themselves on piano and/or guitar while they sing. Her rate is $27 per half hour.

Jessica Kuepfer
(Piano, Voice)
Jessica holds an Honours Bachelor of Music degree from Wilfred Laurier University, specializing in classical piano. She has taught in Canada and Vietnam, and has 10 yrs of experience teaching music to students of all ages. Jessica also worked as the musical director of a competitive youth show choir in Ontario, and is an active singer-songwriter. Her rate is $27 per half hour.

Jovana Golubovic
(Guitar, Piano, Voice)
Jovana has a diploma in Guitar and Composition from VCC, and has attended Somatic Voice Work Level one. She has been an active studio musician and songwriter for over a decade. Jovana enjoys working with beginners, and is also fluent in Serbo-Croatian and conversational French. Her rate is $25 per half hour.

Shannon Scott
(Piano, Voice)
Shannon is an instructor, performer, and composer with over 15 years of experience in all fields of music. She graduated in 2006 from Capilano University's Bachelor of Jazz Studies program, one of Canada's most highly regarded curricula in jazz education, with a major in vocals and a minor in piano. She studied the RCM piano series as well as jazz piano under the tutelage of Ross Taggart and Alan Matheson. As a professional musician, Shannon has toured internationally with projects that range from jazz to folk to poetry as both lead performer and collaborator. She teaches all styles of piano and vocal technique. Her rate is $26 per half hour.

Talia Butler-Gray
(Voice, Piano)
Talia graduated with a Performing Musician's Diploma from VCC and is working towards completing her Bachelors in Applied Music also from VCC. Talia is well versed in all styles of voice as well as jazz, contemporary, and classical piano. Her rate is $26 per half hour.

Tresor Otshudi
(Voice, Piano,)
Tresor is an international performer and recording artist who has more than 20 years of experience. He holds a Musical Theatre certificate from Choreia Arts Studio in France. And he is studying Classical Music at Trinity Western University. Tresor teaches all styles of Music from Musical theatre, Classical (RCM, theory, history), Jazz, Blues, R&B, Hip Hop Gospel, Rock'n'Roll, Country to Pop. French is his mother tongue. His rate is $27 per half hour.