Vancouver - Voice Lessons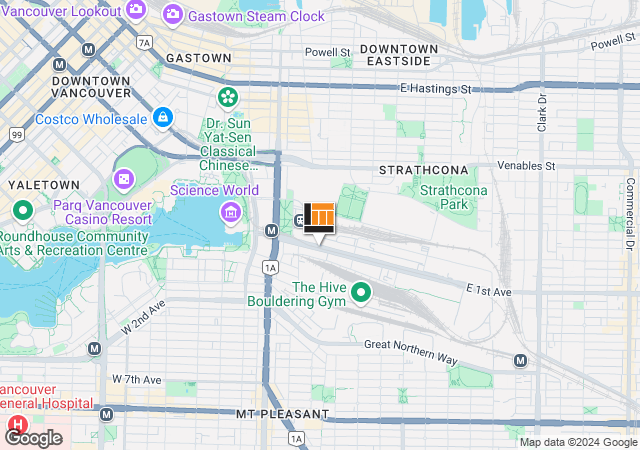 This Location Offers:
Online Lessons
All Lessons
Private Lessons
Extended lesson centre hours are now available on Sundays from 10am to 6pm. Please inquire about teacher availability.
Group Lessons
For dates and information on group classes, please contact the lesson centre directly.
Our Voice Teachers:
show all

Talia Butler-Gray
(Voice, Piano)
Registration Request
Online Lessons: Yes
Talia Butler-Gray is a Vancouver-based performing vocalist/keyboardist. She holds a Bachelor of Applied Music in Jazz and Contemporary Voice from Vancouver Community College and has been teaching at Long & McQuade for over 5 years. Her vocal styles range from jazz, pop, rock, Broadway, and even heavy metal. Talia uses classical vocal techniques to find a healthy way to the sounds you want to make. Her rate is $26 per half hour.

Tresor Otshudi
(Voice,)
Registration Request
Online Lessons: Yes
Tresor is an international performer and recording artist who has more than 20 years of experience. He holds a Musical Theatre certificate from Choreia Arts Studio in France. And he is studying Classical Music at Trinity Western University. Tresor teaches all styles of Music from Musical theatre, Classical (RCM, theory, history), Jazz, Blues, R&B, Hip Hop Gospel, Rock'n'Roll, Country to Pop. French is his mother tongue. His rate is $30 per half hour.
Our Group Lessons:
show all

Dates:
Coming Soon
Cost:
$26 per 1-hour class
Our Early Music Education Program incorporates the method of music instruction for young children developed by Carl Orff, a German composer and educator. The progressive development of musical skill, creativity, and aesthetic awareness is achieved through work with elements of music contained in speech patterns, poetry, song, and movement.

Through classes, children are encouraged to explore and develop the following musical skills:
- listening, aural, visual and physical recognition of pitch
- playing pitched and unpitched instruments
- awareness of and ability to play and sing to a beat
- working musically with others and independently
- creation and exploration of their own musical ideas

Our Early Music Education Program develops musicality in a natural and joyful environment and provides excellent preparation for other instrumental programs offered at Long & McQuade Music Lesson Centres.