Fredericton - Ukulele Lessons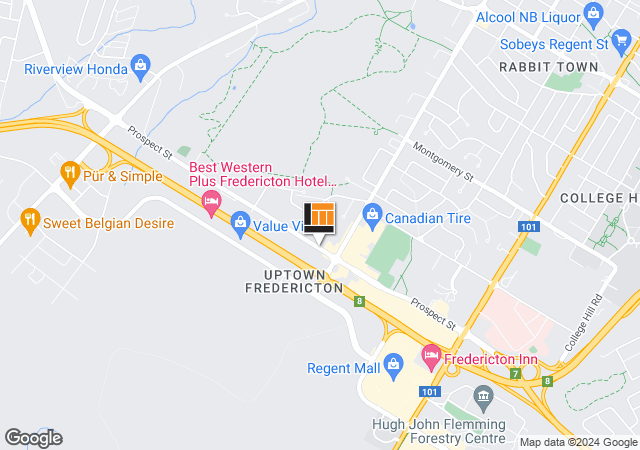 This Location Offers:
Online Lessons
All Lessons
Private Lessons
Have fun, get smarter and live healthier! All are benefits of studying music at any age. At the Fredericton Long & McQuade Lesson Centre, music lessons are available for all ages, levels and styles. Conveniently located uptown at 981 Prospect Street, we have morning, afternoon, evening and weekend lesson times available to fit your busy schedule. As the largest lesson centre in the Fredericton region, we feature 9 clean and well equipped lesson studios, a friendly environment and affordable lesson rates. Offering guitar lessons, piano lessons, drum lessons, voice lessons and more, our qualified and professional music instructors will guide you to your musical goals while making learning fun! For more information on our music teachers and lessons, please contact our helpful lesson staff at 506-458-5444 or [email protected]
Our Ukulele Teachers:
show all

Jeremiah Charlton
(Guitar, Bass, Mandolin, Ukulele, Banjo, Drums)
Registration Request
Online Lessons: No
Jeremiah Charlton has been teaching professionally for over 20 years, and loves to impart his passion for music of all styles. A multi-instrumentalist, he offers lessons in guitar, bass, mandolin, ukulele, banjo, and drums at our lessons centre in Fredericton. Jeremiah brings a wealth of musical knowledge gained from his work in many professional settings; commercial studio recordings, playing with casino bands, cruise ships, and orchestras for touring musicals. He is also well versed in many music styles such as jazz, blues and rock. Jeremiah's rate for a half hour private lesson is $25.

Liam Keith-Jacques
(Guitar, Bass, Ukulele, Lap Steel, Dobro)
Registration Request
Online Lessons: Yes
Liam Keith-Jacques has a passion for teaching guitar and music theory to students of all ages and abilities. For over a decade, he has performed in various contexts including bluegrass bands, chamber ensembles, jazz groups and rock/metal bands. Liam has taught privately for almost 10 years. He is a patient teacher and is dedicated to passing on his love for the instrument. No matter what the particular goals of a student are, he will enthusiastically guide them on their musical journey. Liam's rate for a half hour private lesson is $23.

Patrick Gushue
(Guitar, Bass, Mandolin, Banjo, Ukulele, Fiddle)
Registration Request
Online Lessons: No
Patrick Gushue is a self-taught, multi-instrumentalist specializing in mandolin, ukulele, bass guitar, and banjo. He plays in several local bands around Fredericton, and has been teaching privately for the past 5 years. Patrick is well versed in multiple styles of music including bluegrass, old-time, country, rock, funk and blues. He is a passionate teacher who aims to help players of all ages and skill levels develop proper technique on their instrument, as well a repertoire of tunes, and skills in improvisation. He is able to guide each student through lessons tailored to their musical tastes and preferences. Patrick's rate for a half hour private lesson is $23.