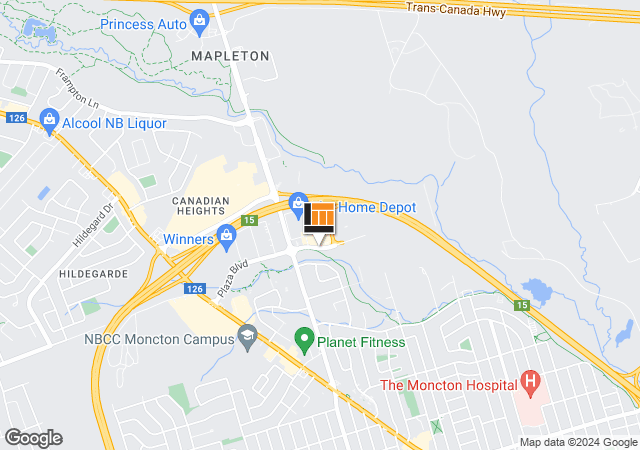 Caitlin Stuart
With a Bachelor's degree in Music Education and a Masters degree in Orchestral Trumpet Performance, Caitlin has a great understanding of how important a good music education is! She is very passionate about growing the Lessons Centre and offering many different performance opportunities to our students. She is currently working towards a diploma in Office Administration in her spare time. Caitlin started off as the Lesson Coordinator in Woodstock, Ontario in 2017, and has now taken over as Lesson Coordinator in Moncton, New Brunswick!
This Location Offers:
Online Lessons
All Lessons
Private Lessons
Welcome to Metro Moncton's largest music lesson centre with two locations for your convenience. Our primary location is at 245 Carson drive in the Trinity area. We are proud to offer 20 well equipped lesson studios and Moncton's finest faculty of independent music teachers. Our second location for music lessons is in the newly renovated Arts and Culture centre, a state of the art facility located in the heart of downtown Dieppe. If you've ever aspired to learn a musical instrument, this is the place for you! Whether you want to take guitar lessons, piano lessons, or perhaps always wanted to sing, whatever your choice, our music teachers are here to help you on your journey. For more information on our music lessons, call one of our friendly lesson associates at 506 857 1987.
Our Teachers:
show all